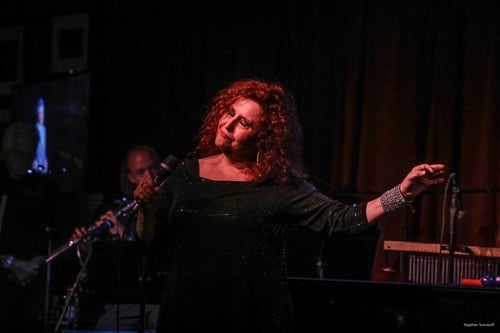 Hundreds of enthusiastic fans gathered inside the sold out Birdland jazz club just steps away from New York's Times Square. They were all waiting for singer/songwriter Melissa Manchester. With her thick locks of reddish brown hair, piercing squinting eyes and her signature smoky alto voice, an eruptive audience began cheering even before Manchester took to the stage. There was an electricity in the air that was deliciously exciting and incredibly intoxicating.
Manchester was celebrating her new concept album, a salute to the male crooners who inspired her musically. The album called, The Fellas, is eight tracks of pure musicianship.
As Manchester opened her act with the standard, "Ain't That a Kick In the Head," it was evident that she had finally found her way back home.
"This is the music of my DNA," Manchester says. "These are the songs that were playing on WNEW radio when I was growing up on the Upper West Side of Manhattan."
Manchester has been living in Los Angeles for most of her adult life. She's recently divorced and has two grown children. Five years ago, she added professor to her resume. Professor Manchester teaches at the prestigious USC Thornton School of Music, where she has recently taken a sabbatical to concentrate on live performances. She's also an honorary residence artist at Citrus College in Los Angeles.
Manchester released her latest album, The Fellas, as an independent artist. In 2015, she embraced crowdfunding as the new way of recording and distributing her music when she released You Gotta Love the Life.
In a changing music industry where artists like We The Kings and TLC and many others release music without record label support, Manchester took the idea of crowdfunding her music from an unlikely source – her students.
"My students kept coming in with their shrink-wrapped, professional looking projects," Manchester recalls. "I thought they had been signed to an independent record label. They said, 'No, this was all done through crowdfunding. You should do it.' I said, 'Great. What is it?'"
Once her students explained crowdfunding, the teacher and her class were off and running. Manchester not only took the business advice of her students, but she tapped into their musical talents. Young, unbridled musicians were teamed with alumni and faculty and a 40-piece orchestra was born to support Manchester's lush and rich vocals.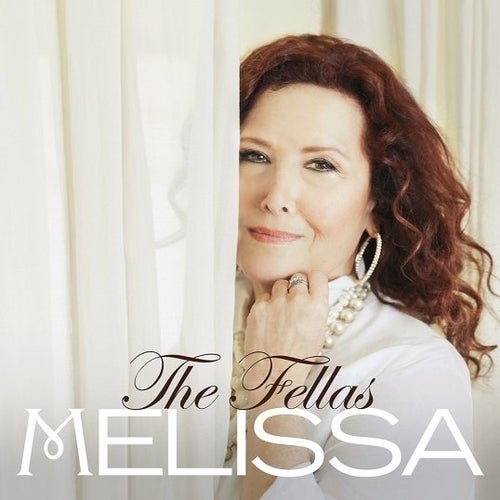 Some of those songs on The Fellas are "Night and Day," "Smile," "Chances Are," and a duet of "For Me and My Gal" with her old pal Barry Manilow. Manchester says The Fellas is her long-awaited companion to her 1989 album, Tribute, which honors her female vocal inspirations.
Manchester cranked out a stream of albums throughout the 1970's and 1980's. She always aspired to write and record songs that spoke to her deeply and personally.
In 1980, Manchester became the first singer to have two movie themes nominated for an Academy Award--"Through the Eyes of Love" from Ice Castles and "I'll Never Say Goodbye" from The Promise. That year, the award went to "It Goes Like It Goes" sung by Jennifer Warnes from Norma Rae. But who can remember that song.
Throughout the decades, Manchester has written and recorded some of the best love songs of our time including "Come in From the Rain," "Just You and I" and "Whenever I Call You Friend," also recorded by Stevie Nicks and Kenny Loggins.
Manchester's songs became so popular that they left the radio airwaves and found their way to churches and schools everywhere. Young couples were using the Ice Castles song to celebrate their new marriages. Vocal students looking to belt out songs with big hooks, were singing Manchester's signature song, "Don't Cry Out Loud."
In 1983, Manchester also won a Grammy for her hit "You Should Hear How She Talks About You." With her illustrious chart-topping career and songs that permeated pop culture, surprisingly Manchester says it was never her goal to conform to the marketplace of radio play.
"I was never interested in being current," Manchester says. "I was always interested in being timeless because my head was swirling with those great artists who will live forever."
As music in the eighties gave way to videos, Manchester's tender, thoughtful songs were eclipsed by dance tunes and synthesized pop. Manchester has talked in past interviews about the pressure at the time to record "hit" songs or to conform to a record company's image of how she should look. At one point Manchester said, "I can't tease my hair any longer or wear my skirts any shorter."
When Manchester sat down at the piano at Birdland and played the first chords of her 1975 top 10 debut single, "Midnight Blue," the audience responded with a thunderous ovation. It was apparent Manchester, now 66 years old, and her catalog of songs have stood the test of time.
"I have eased into being the village elder. I carry the torch for people to not be afraid to grow older," Manchester says. "I want people to know that growing older means the deepening of the gift and the deepening of the life experience."
Popular in the Community