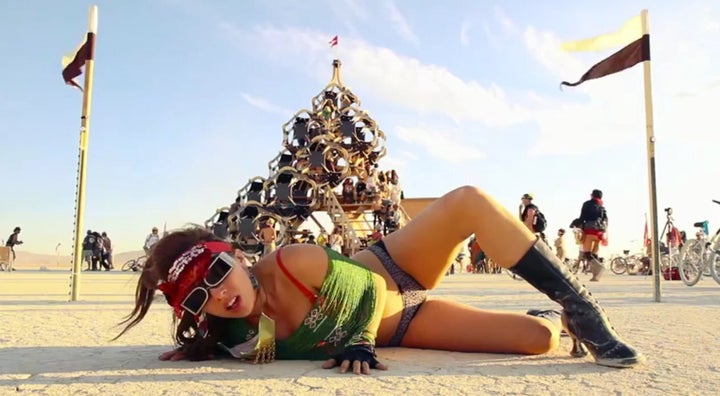 Ladies and gentlemen, it's an exciting day to be a Burning Man fan.
"Oh, The Places You'll Go At Burning Man," a piece from Los Angeles-based photographer Tedshots, brings the Dr. Seuss classic to life as actual Burners recite his story in full. The result, paired with awe-inspiring shots from the playa and a tear-jerking score, is enough to make even the most flagrant Burning Man cynic choke up a little.
Meanwhile, the festival's hotly-debated and first-ever lottery ticketing system debuted Monday. Hopeful attendees can enter their credit card information and choose between various cost tiers they're willing to pay, and they'll be charged for whichever price they get randomly selected for.
When organizers first announced the lottery late last year, desert regulars were none too pleased. "I've been speaking with a lot of people, and it's very rare to find someone who thinks the lottery is a good idea," longtime attendee Micah Daigle told The Huffington Post at the time.
But the event sold out for the first time in its 25-year history last year -- drawing a record 55,000 fans to Black Rock City -- and scarcity concerns posed a very real challenge for Burning Man officials, who must answer to the Federal Bureau of Land Management.
Rumors of an alternative ticketing system are in the works. "When people start doing the math and putting the numbers together, they will realize there are many ways to get in the door," festival spokeswoman Marian Goodell told HuffPost.
In the mean time, those determined not to miss out on this year's dusty extravaganza can click here to sign up for the lottery, which runs until January 22.
Will you be testing out the new ticketing system this year? Let us know in the comments, and take a look at "Oh The Places You'll Go" below:
Calling all HuffPost superfans!
Sign up for membership to become a founding member and help shape HuffPost's next chapter