Take me anywhere near an ocean and I'll be happy. With tons of warm weather vacays coming up I always forget I actually need to pack shoes. As amazing as it would be to lay on the beach the whole time, let's be practical. I had the lovely chance to interview Johan Ringdal, the founder of SWIMS shoes; the only pair I pack when I know water or a boat will be in the foreseeable future. We chat about travel, design and their exciting new style. Packing my purple SWIMS means a good time is just around the corner, where will your SWIMS take you?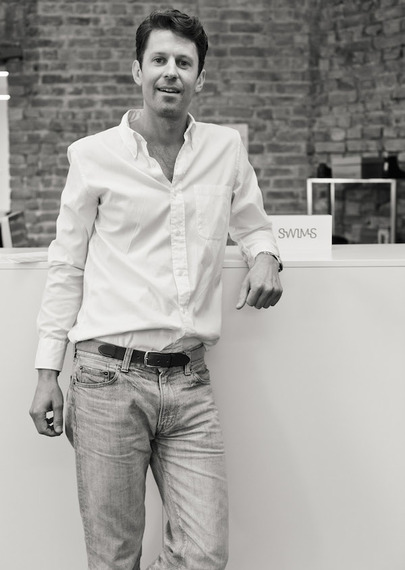 What inspired the creation of the new LUCA sneaker and what design features are you most proud of?
SWIMS is all about transforming classic styles into functional products with new and additional utility. Having put designer overshoes on the map and successfully launched the innovative SWIMS Loafer, we set forth to search for another classic. We ended up with a all original sneaker style from the 30s / 40s in Europe. This is what makes this particular style seem so familiar and nostalgic. It's clean and simple, and yet modern, which is exactly the appeal we where looking for. The major feature on the LUCA is the outer structure, which is molded in one piece and makes the shoe carry its shape. It allows for no lining, glue and reinforcements on the inside, which makes the shoe ultra breathable.
The color palate is especially stunning this season, what is the thought process behind these hues?
Colors for the LUCA range from black and navy to a light stone, red and a beautiful transparent petrol. We want to retain the core colors, while also exploring new ranges of bold shades. We are lucky to have a color wizard on the team; she always surprises us with a new magical palette.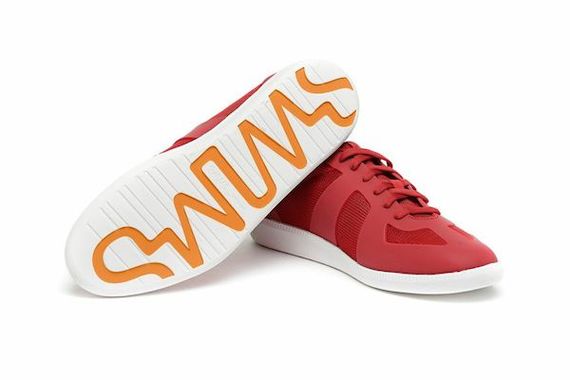 What are the three most important things you would like people to know about the launch of this new style?
1) Its breathability and the maximum airflow it offers.
2) It is washable at 30 degrees, making it easy to clean after an active day outside or on holiday.
3) It is perfect for the beach, on a boat, in the water and in the city. It's a super versatile shoe that we're very proud of.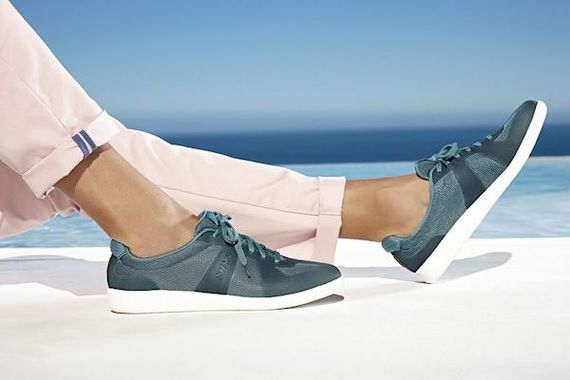 What 2014 travel destinations are you most excited to bring the new LUCA sneakers?
I travel a lot for work and ever since we started testing the product, my LUCAs have been a wonderful travel companion. Every summer I go to an Italian beach town, and this year I'll bring three colors. I wear them to the beach during the day and to dinner at night. Italians love the LUCA!
You've basically made galoshes cool and something people actually look forward to wearing, besides this new style what does SWIMS have in store for the future?
We have a very interesting moccasin coming out in August. It is super comfortable yet maintains a classy look. Comfort and looks seldom go hand in hand, but at SWIMS it's a priority. Once you see them you just want to put them on -- they are the perfect shoe for fall.