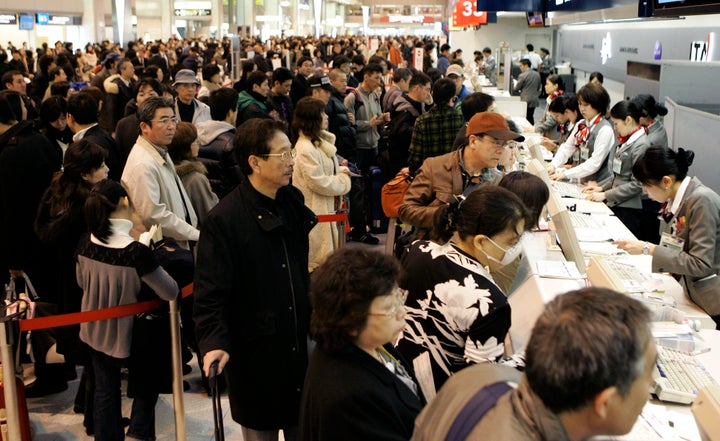 Radiation detectors were activated at O'Hare Airport Wednesday after several planes from Tokyo landed in Chicago.
In the last 24 hours, five or six planes landing at O'Hare from Japan tested positive for radiation, NBC Chicago reports. The levels of radiation were reportedly "way below anything harmful."
"We are aware of the radiation," Chicago Department of Aviation spokeswoman Karen Pride told CBS News. "We are adding screenings and precautionary measures."
According to several news reports, some passengers coming off the planes had traces of radiation on them. Chicago Mayor Richard M. Daley said the federal government dictates how to handle these situations.
"Every city can't have a policy," Daley said at a Thursday press conference, according to the Chicago Sun-Times. "One says yes. One says no. You can't do that. You have to have a federal policy dealing with anyone entering the country in regards to situations like that."
NBC reports that radiation detectors at Dallas-Fort Worth Airport also went off.
"U.S. Customs and Border Protection (CBP) is monitoring developments in Japan carefully and is specifically assessing the potential for radiological contamination associated with the ongoing impact of the earthquake and tsunami to Japan's nuclear facilities," Customs and Border Protection spokeswoman Cherise Miles told CBS.
Daley said the Department of Homeland Security would be addressing these issues in a press conference in various international airports across the country sometime soon.
International flights routinely are screened for radiation levels, according to the Associated Press.

Related
Popular in the Community