What makes a gorgeous waterfall hike even better? Hundreds of adorable baby seals.
Every year, near Kaikoura, New Zealand, a large pod of fur seal pups swim down a stream to the picturesque Ohau waterfall, where they engage in an epic cuddlefest.
The pups play near the waterfall all throughout the winter (June through August), while their mothers hunt for food in the ocean, returning every so often to bring food back to the party.
But hurry, the pups, in all their adorable glory, await you:
The stream and waterfall are technically located on private property, but, according to New Zealand's official tourism website, the landowners work with the Department of Conservation to allow people to stop by.
These are baby seals just north of Kaikoura on the South Island of New Zealand at the Ohau Point Seal Colony. Every winter the babies swim up a river and spend the day playing in a waterfall. They only need to feed every two days, so they just hang out and play while their mums and dads hunt. Video: Paul Boocock/ The Factory http://on.fb.me/1CPr6v0

Posted by news.com.au on Thursday, July 2, 2015
Related
Before You Go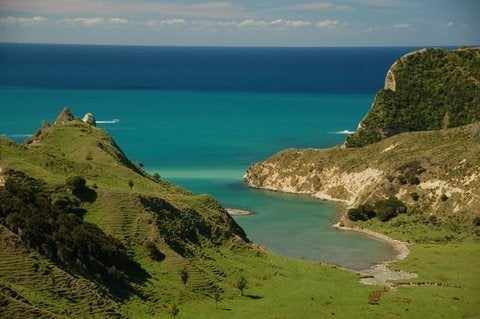 Travel Zen: New Zealand