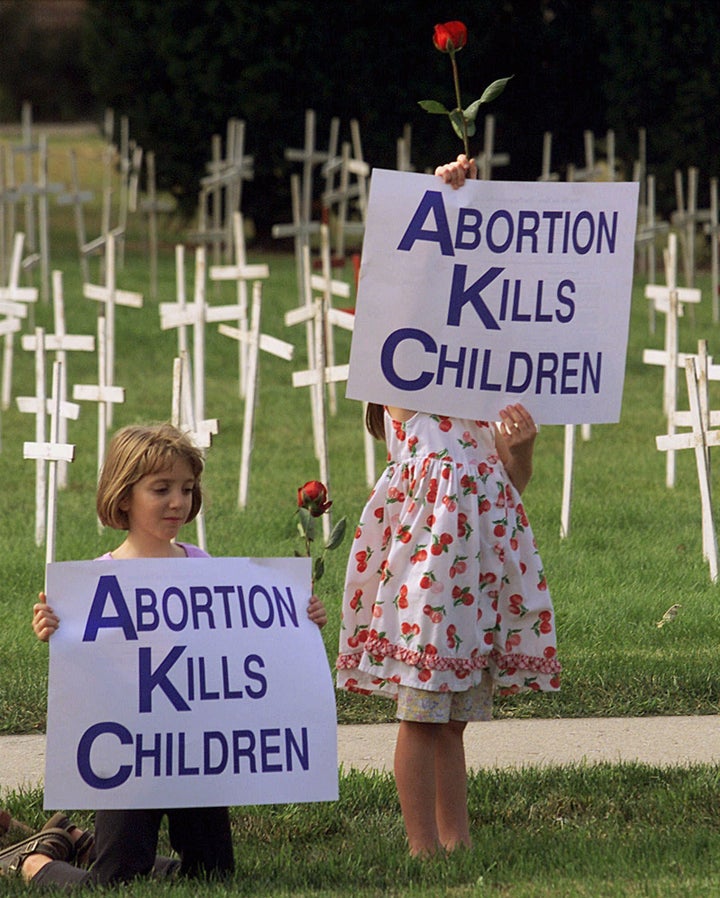 A Christian pro-life group in Ohio is touting their plan to coordinate testimony of a nine-week old fetus -- the "youngest to ever testify" -- in favor of an anti-abortion bill.
"For the first time in a committee hearing, legislators will be able to see and hear the beating heart of a baby in the womb--just like the ones the Heartbeat Bill will protect," Janet (Folger) Porter, President of the group Faith2Action, said in a release.
In February, Ohio state Rep. Lynn Wachtmann (R) introduced a piece of legislation that would forbid abortions in any case in which the fetus had a detectable heartbeat, a development that can come as early as 18 days into a pregnancy.
"When a heartbeat of a baby is detected, that baby will be protected from abortion," Wachtmann told the Hudson Hub Times last month. "It's really as simple as that. ... As technology improves in medicine, as it continually does, that protection will move closer and closer to conception, which is I think for many of us what our ultimate goal of protecting life is."
ThinkProgress reports that the unlikelihood of the bill's success hasn't discouraged Faith2Action or the proposal's supporters:
Despite the probable failure of Porter's efforts, her sideshow has secured 50 cosponsors. But as NARAL Pro-Choice Ohio's executive director Kellie Copeland told ThinkProgress, "the committee won't hear from women who have made the profoundly personal decision to terminate a pregnancy." "The politicians behind this bill refuse to acknowledge what Ohioans understand: Every woman's situation is different, and it's unacceptable for anti-choice lawmakers to think they should make the personal, private decisions that belong to women and their doctors."
The testimony, which is set to take place Wednesday, will consist of projecting an ultrasound image of the pregnant woman's uterus onto a screen in the courtroom. The image will also show the fetus' heartbeat in color.
Popular in the Community