Ohio requires abortion clinics to obtain patient transfer agreements with local hospitals to operate. But in 2013, Kasich, who is running for president, signed a law forbidding public hospitals from entering into such agreements with abortion providers.
Since then, abortion clinics have struggled to find private hospitals willing to sign transfer agreements. In some cases, the closest hospitals are religiously affiliated. In others, doctors at secular, private hospitals have experienced harassment from anti-abortion activists after signing agreements in the past, or are afraid they'd experience such harassment in the future.
Up until last week, clinics in Dayton and Cincinnati had been able to obtain a "variance," or exception to the admitting privileges law, by enlisting doctors who could treat patients in the case of a medical emergency. But on Friday, the state Department of Health denied variances for the two clinics, arguing for the first time that three backup doctors weren't enough and that the clinics had to have at least four such doctors on call.
"[Planned Parenthood of Southwest Ohio's] provision of only three named back-up physicians does not meet my expectation that a variance provide the same level of patient health and safety that a written transfer agreement with a local hospital assures for 24/7 back-up coverage," state Director of Health Richard Hodges wrote in his variance denial notice Friday.
Hodges has argued that admitting privileges and transfer laws enhance patient safety by ensuring "uninterrupted continuity of care." But opponents of such laws say they are medically unnecessary, since hospitals are obligated to take patients experiencing serious medical complications regardless of whether there is an existing transfer agreement. The risk of a complication requiring hospital care for abortions is less than 0.3 percent overall and just 0.05 percent for first-trimester surgical procedures.
"There is certainly no legitimate reason, even if a [written transfer agreement] is required, to exclude public hospitals from the list of eligible hospitals," reads the complaint over the patient transfer agreement law and public hospital ban filed on behalf of the abortion clinics. "To the contrary, if the purpose of a WTA is to improve patient safety, it is irrational to exclude the hospitals in a community, such as teaching hospitals, that provide the highest level of patient care."
If the Cincinnati and Dayton clinics lose their appeals and are forced to close, more than half of the state's abortion clinics will have stopped operating over the last five years because of the state's new restrictions. The Cincinnati metropolitan area, with 2.1 million residents, would become the most populous in the country without an abortion clinic.
On Monday, a federal judge said the clinics must be allowed to keep operating until the appeals court process is completed. In the meantime, Planned Parenthood contracted with a fourth backup doctor in Cincinnati over the weekend and filed a new variance request. The Women's Med clinic in Dayton has not yet found a fourth doctor. The two clinics may also file an appeal of the Friday variance denials within 30 days and request a hearing with an administrative judge.
The state Department of Health's public affairs department did not respond to a request for comment from The Huffington Post.
Reproductive rights advocates and providers say the Ohio regulations were designed to close clinics and therefore make it more difficult for patients to obtain abortions, since admitting privileges have proved impossible to obtain from private hospitals.
"For example, there is a national campaign to shame the Dayton doctors who provide back-up services to patients of [the Dayton clinic]," reads the complaint from the clinics. "An anti-abortion group plastered the doctors' faces on trucks next to a photograph of an alleged illegally aborted fetus, drove the truck through each doctor's neighborhood, and parked the trucks at the hospital and their respective homes and work sites."
Twenty-seven percent of abortions in the state last year were performed in the counties where Dayton and Cincinnati are located, according to 2014 figures from the state Department of Health.
Since Ohio mandates a 24-hour waiting period between an initial ultrasound and counseling session and the procedure itself, patients traveling across the state may have to stay overnight in the city where their clinic is located and incur the associated costs of taking time off work, finding a hotel room and paying for child care.
While those costs may not be a burden for well-off patients traveling to have the procedure, they could prove insurmountable for low-income patients. According to Planned Parenthood of Southwest Ohio, 61 percent of their surgical abortion patients were awarded financial assistance from the Planned Parenthood Justice Fund in the last year because they were at or below the federal poverty line.
"Women's Med Center and Planned Parenthood are quality health care providers with excellent physicians on staff," Kellie Copeland, the executive director of NARAL Pro-Choice Ohio, said in a statement Friday. "Their closure will force women to find the time and money required to travel hundreds of miles away. Women must have the ability to access abortion care without facing undue burdens."
But the anti-abortion group Ohio Right to Life praised the denial of variances to the clinics and celebrated the possibility of an "abortion-free" zone in Cincinnati, according to The Columbus Dispatch.
The accelerated rate of clinic closures nationally since Republicans swept into control of state legislatures in 2010 has meant it is increasingly necessary for patients to cross state lines to have the procedure done. In Ohio, for example, the state NARAL chapter highlighted that the number of abortions performed in the state declined by 8.7 percent from 2013 to 2014, while abortions performed to the north of Ohio in Michigan increased by 6 percent.
The issue of whether admitting privileges should be required for abortion providers is at the heart of other legal disputes across the country, with laws in two states waiting to be taken up by the Supreme Court. Just one clinic remains open in Mississippi because of an admitting privileges law and other restrictions. (The 5th U.S. Circuit Court of Appeals has blocked the law from going into effect so the last clinic in the state isn't forced to close.)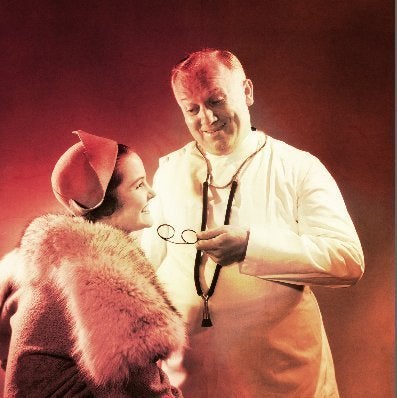 Myths About Abortion That Need To Be Busted
Popular in the Community