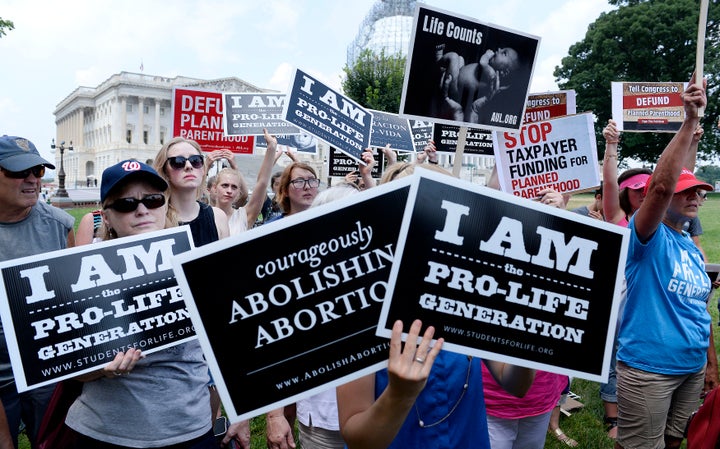 Anti-abortion activists in Ohio want to bar women from getting abortions solely because they do not wish to have a baby with Down syndrome, rallying around a bill endorsed by the National Right to Life Committee.
The Ohio House and Senate will likely pass the bill sometime this fall, according to the New York Times, because most of the state's legislators oppose abortion and have been endorsed by the committee. However, Ohio Gov. John Kasich (R) has not yet taken a position on the bill, so it is unclear if he will authorize it, though he has signed many other abortion restrictions into law.
Because women can undergo prenatal testing to see if their baby will be afflicted with certain diseases and disorders, between 50 and 85 percent of women who discover that their baby might have Down syndrome have chosen an abortion, according to a review of studies conducted between 1995 and 2011. But that number has declined over the years when compared to earlier studies conducted in the 1990s, the review notes.
Critics of the bill say that the ban would be difficult to enforce and likely violates the Supreme Court's Roe v. Wade ruling, which delineates that women can choose to get an abortion at any point until the fetus is viable. It also affects the definition of the right to choose an abortion as a private matter between the patient and her doctor.
"These legislative proposals interfere with the doctor-patient relationship and exploit complicated issues that can arise during pregnancy in the worst way," Kellie Copeland, executive director of NARAL Pro-Choice Ohio, told the Cincinnati Enquirer. "Medical decisions should not be made in the Statehouse, they should be made in doctors' offices based on sound medical science."
Meanwhile, supporters claim that the bill is not about abortion but rather discrimination against babies with Down syndrome.
"Choosing to end a person's life simply because of this diagnosis is discrimination, period," state Rep. Sarah LaTourette (R), one of the bill's sponsors, said in May. "I believe that life begins at conception and that abortion is wrong. But regardless of if you agree with me or not, I hope that you can see that this isn't an issue about abortion — it's an issue of discrimination. Discriminating against a person, not allowing them their God-given right to life, simply because they might have Down syndrome."
The only other state with such a ban is North Dakota, which passed a law in 2013 that goes even further than Ohio's proposed bill, banning all abortions for any "genetic abnormalities."
Popular in the Community