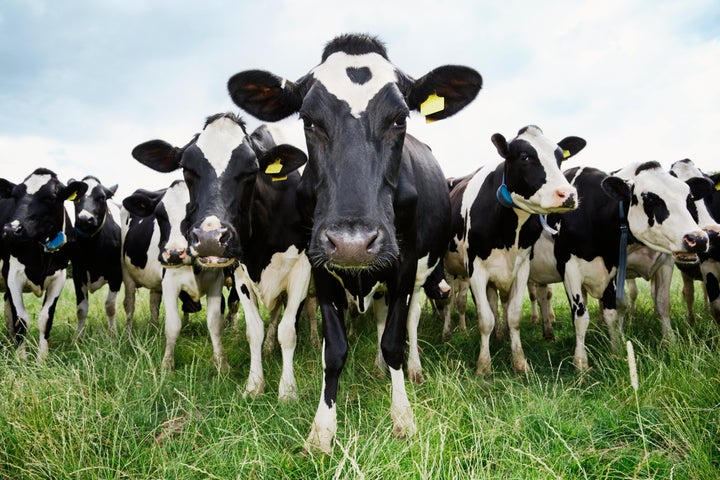 Things are looking up for animals in Ohio. The state is close to outlawing bestiality thanks in part to a national campaign by animal rights advocates.
Believe it or not, there are nine states in the U.S. where no laws exist banning sex with animals. But the Ohio Legislature has now passed a law prohibiting sex abuse of animals and the selling of animals for sex.
The measure is awaiting the signature of Ohio Gov. John Kasich. He has 10 days to sign or veto it.
New Jersey Gov. Chris Christie, Kasich's former Republican presidential primary rival, signed a bill banning bestiality in his state last year.
Leighann Lassiter, an official with the Humane Society of the United States, hailed the measure as a "great victory for the animals of Ohio."
Lassiter said the measure would protect animals as well as crack down on animal "sex rings." Some people train animals to have sex, Lassiter noted. "It is a very, very seedy world," she told the Guardian.
Last-minute GOP maneuverings almost torpedoed the Ohio bill. Republican lawmakers tacked on rules about communities' ability to stop telecom companies from putting up wireless antennas and a ban on cities raising the minimum wage, reported the Dayton Daily News. That led to 40 legislators, mostly Democrats, voting against the package including the ban on sex with animals. But it still passed.
In June, Warren became the first town in Ohio to outlaw bestiality after a man was sentenced to 90 days in jail and ordered not to have any contact with animals for five years after an incident with two dogs. One politician who backed the measure insisted, however, that it was not an "epidemic in our city," the Youngstown Vindicator reported.
Other than in Ohio, bestiality is still currently legal in Vermont, Texas, West Virginia, Kentucky, Nevada, Hawaii, Wyoming, New Mexico — and in Washington, D.C. 
The states have animal cruelty laws, but they're usually inadequate for animal sex abuse, according to the Humane Society.
New Hampshire outlawed sex assault on animals in June. Some farm industry representatives were worried that farmers could conceivably face prosecution for normal animal husbandry practices, reported the Concord Monitor. 
REAL LIFE. REAL NEWS. REAL VOICES.
Help us tell more of the stories that matter from voices that too often remain unheard.