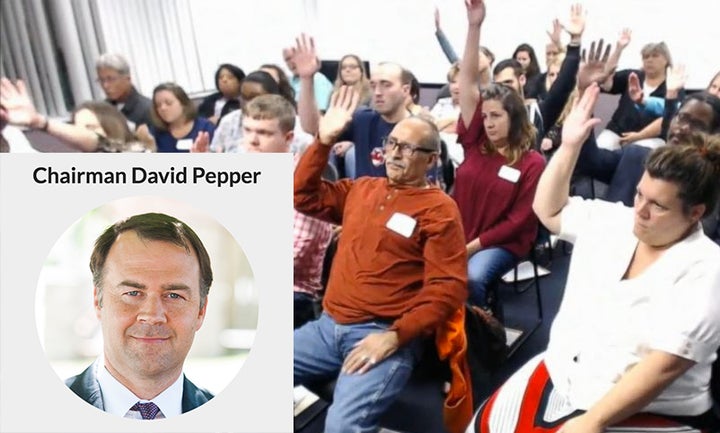 Ohio Democratic Party Chairman David Pepper says that Democratic early voters are building a nice lead based votes cast based on party affiliation, on Bloomberg's Miami radio station 880 AM The Biz to discuss swing state voting trends.
"As Democrats, we've seen a nice lead building," Pepper said, "both in person and by mail."
"[Ohio] had one of the largest margins in the country, when it comes to percentage of early vote that was Democrat versus Republican. In Warren County, early votes were up by 50% and early votes by Republicans were down 5%. That's just one county, but it tells a story: that Trump is currently looking at an enthusiasm gap when it comes to Republicans. That's a county that he has to win by huge amounts in order to win the state of Ohio, and he's just not doing it."
Early voting results are beginning to become available across battleground states, which indicate the number of votes by registration.
Parties tend to judge the enthusiasm of each party's base, based on these types of early results.
In Ohio, party affiliation isn't counted for anyone who did not vote in the primary elections, so there's a large amount of independent and new voters whose party choice is unknown.
Chairman Pepper updated listeners on litigation against Ohio Secretary of State by the ACLU and others for illegally purging voter rolls, for which a federal judge ruled against the Republican official who is in charge of that state's elections.
"I know a lot of people in Florida, who have relatives in Ohio," concluded the Ohio Democratic Party chair speaking to the Miami-based station about both swing states' penchant for close elections, "We're all in the same boat here and I would say the same thing to voters of both states: Vote early. That's how we won Ohio in '08 and '12."
"There's no reason to wait."
Take a listen to the complete interview here: