Ohio voters will no longer be able to take part in early voting on Sundays or weekday nights, according to hours set by Secretary of State Jon Husted.
The AP reports voters will only get two Saturdays to cast early, in-person ballots during the statewide election this fall.
In a release on the "fair and uniform voting hours," Husted explained the goal of cutting back on opportunities for early voting.
"In 2014, absentee voters will have the option of voting in person for four weeks, or they can vote without ever leaving home by completing the absentee ballot request form we will be sending all voters," Husted said. "Our goal is to make it easy to vote and hard to cheat and to ensure that everyone has an equal opportunity in the voting process no matter which method they choose."
The cuts to early voting hours could negatively impact African-Americans and voters who take part in "Souls to the Polls" drives after church on the Sundays leading up to Election Day, MSNBC reports:
There's little doubt that cuts to early voting target blacks disproportionately. In 2008, black voters were 56% of all weekend voters in Cuyahoga County, Ohio's largest, even though they made up just 28% of the county's population.

"By completely eliminating Sundays from the early voting schedule, Secretary Husted has effectively quashed successful Souls to the Polls programs that brought voters directly form church to early voting sites," said Mike Brickner, a spokesman for the Ohio American Civil Liberties Union, in an email.
On the Sunday ahead of the 2012 elections, voters faced extremely long lines at polling locations in Ohio. That year, early voting in the state had been reduced from the five weekends before the election to only the weekend right before Election Day.
See the entire release on the decision here.
Before You Go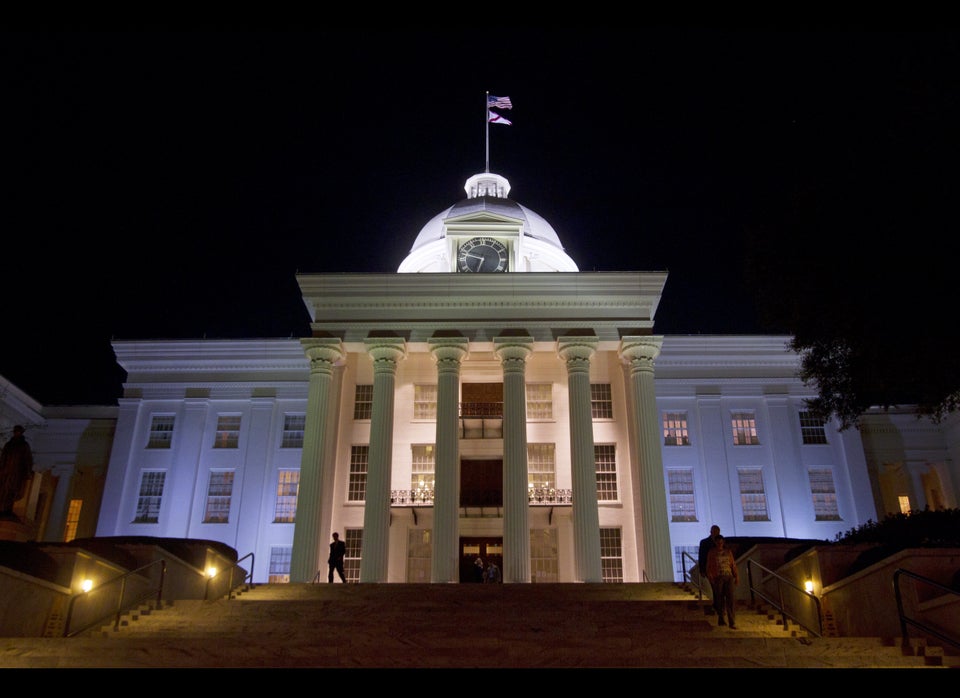 U.S. State Capitol Buildings
Popular in the Community