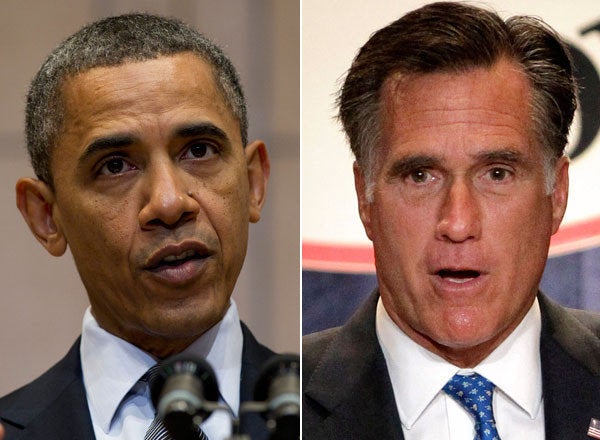 With both presidential campaigns focusing their attention on the critical swing state of Ohio, officials in the northern county of Ottawa discovered late last week that they had sent out 2,200 notices telling voters that election day was Thursday, Nov. 8, instead of the actual date, Tuesday, Nov. 6., the Washington Post reports.
The Associated Press reported that Carol Ann Hill, deputy director of the county's Board of Elections, said 7 percent of the 30,000 registered voters in the county were mailed incorrect postcards. Hill added that the relatively small percentage "doesn't make it any better."
The notice also included an incorrect listing for the location of a polling place. Election board director JoAnn Friar, a Republican, blamed the mistake on a computer glitch and told the Washington Post that new notices would be sent out to the voters affected. The county is on Lake Erie near Toledo and voted 52 percent for Barack Obama in 2008.
Democrats swiftly attacked the elections board for the mistake.
In a statement, Chris Redfern, the Ohio Democratic Party Chairman who lives in Ottawa County, said, "There is no excuse for a board of elections or Secretary [of State Jon] Husted's office to botch their most basic job, notifying voters when and where to exercise their right to vote."
But Hill told The Cleveland Plain-Dealer, "We want people to vote, that is our reason to be here. It was just a mistake. It is troublesome to make a mistake, but there was no effort to suppress the voting of anyone."
Democrats have raised concerns that Republicans, in an effort to win Ohio for GOP presidential nominee Mitt Romney, are trying to make it harder for liberal-leaning voters and minorities to vote, Alec MacGillis recently reported in The New Republic.
Ohio is not the only state where county officials have managed to get the election date wrong. Officials in Maricopa County, Ariz., mistakenly listed the general election date as Nov. 8 in the Spanish translation of an "official government document" given to around 50 voters.
CORRECTION: A previous version of this article mistakenly stated that Ottawa County is in northeastern Ohio.
Calling all HuffPost superfans!
Sign up for membership to become a founding member and help shape HuffPost's next chapter
BEFORE YOU GO
PHOTO GALLERY
Obama, Romney Get Intense At 2nd Debate