 His Democratic challenger in this fall's governor's race, Ed FitzGerald, thinks he can make the subject key in his case against Kasich. The reversal on energy policy, FitzGerald said in an interview with The Huffington Post, is "a very big deal."
"There really was a bipartisan consensus in this state that it made sense to support the encouragement of clean and renewable energy," said FitzGerald, reflecting on the near-unanimity on renewable energy and energy efficiency standards when they were passed into law in 2008.
The new law, SB 310, which passed the legislature last month, freezes the mandated increases in renewables and efficiency for two years, then reduces the standards when they come back into effect.
"In a state that's had a very mediocre economic recovery, this is going to cost jobs and that's something people in Ohio are very sensitive about," said FitzGerald, now the county executive of Cuyahoga County. He previously served as an assistant county prosecutor and special agent for the FBI.
Ohio has 25,000 jobs in renewables and energy efficiency, according to a 2012 report from the Advanced Energy Economy Institute. A March 2013 analysis from the Bureau of Labor Statistics ranked Ohio fifth in the U.S. in manufacturing, construction and other jobs that "produce goods and provide services that benefit the environment or conserve natural resources." Another report, from the Natural Resources Defense Council environmental group, estimated that the energy efficiency provisions that the state passed in 2008 would create 32,300 additional jobs by 2025.
FitzGerald has said he will make it an issue in the campaign.
"There are parts of Ohio [where] you can see wind turbines literally as far as the eye can see," said FitzGerald. "There is a real wind industry here that's in its early stages. There's a solar industry here in its early stages. And if you were a company that was on the borderline about whether or not you're going to invest in Ohio, or some other place, you just got a very strong message to stay out."
FitzGerald's bid to unseat Kasich will be a tough one. HuffPost Pollster shows FitzGerald nearly 8 points behind Kasich. And rallying voters around the energy issue may be tough. A poll that the environmental group League of Conservation Voters commissioned last month found that while 77 percent of Ohio voters supported increasing the amount of energy from renewables, very few knew about the rollback bill.
FitzGerald criticized the way the bill was passed, arguing that it was rushed through before most people even knew what was in it. "I think most people are certainly supportive of clean and renewable energy and the state having standards that support that," he said. "I don't think most people are aware of it."
Environmentalists are hoping the energy measure becomes a campaign issue as well.
"I'm told the polling doesn't show this as something that is high on every Buckeye's list of priorities, but I would argue it is a jobs issue," said Don Hollister, the executive director of the Ohio League of Conservation Voters. "It's played out very much as a contest within the business community."
Hollister said he hoped the FitzGerald campaign would do more to highlight the rollbacks, as well as the many ways that renewables and energy efficiency are creating jobs in Ohio.
FitzGerald said he intends to do just that. "We're not going to let this go," he said.
This article was updated to reflect the fact that Kasich signed the bill into law Friday afternoon.
Before You Go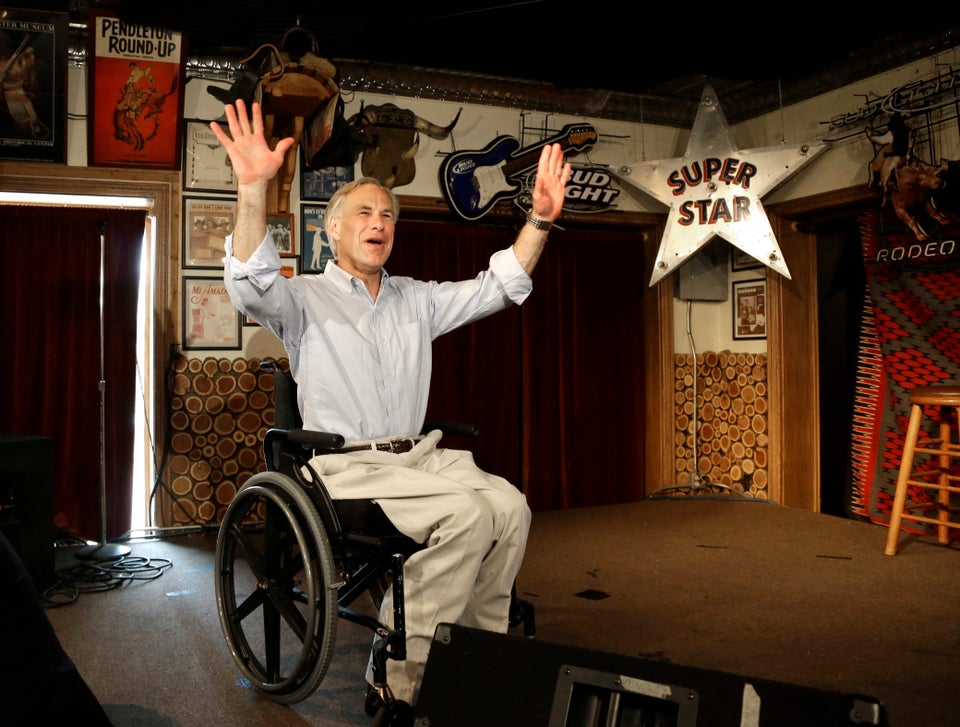 2014 Gubernatorial Candidates
Popular in the Community