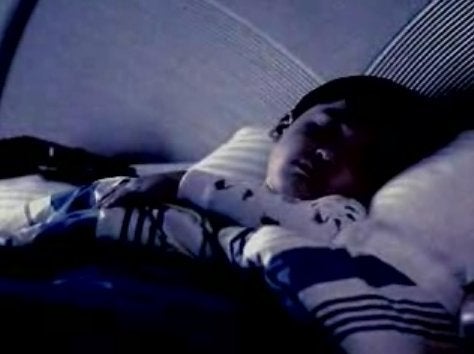 Exit polls from Ohio suggest that Sen. Hillary Clinton's last minute aggressive campaigning against Sen. Barack Obama may have been effective in holding off his possible come-from-behind victory.
Clinton won 55 percent of those voters who made up their minds in the last three days, according to MSNBC's numbers. Traditionally, voters have gone to Obama's camp as the election approaches, either because of his momentum or because of his increasing name-recognition. (Voters who make their minds up on the very last day, however, have usually supported Clinton).
Clinton's attacks on Obama's position on NAFTA may also have had their desired effect. Union households in Ohio supported Clinton by a margin of 54 percent to 45 percent. In addition, 58 percent of voters whose family incomes were between $15,000 and $30,000 supported Clinton compared to Obama's 41 percent. Finally, those worried about their financial situation supported Clinton 52 percent to 47 percent.
Not all of the New York Democrat's attacks proved effective, according to the exit polls. Clinton's argument that her experience will help her produce change (more so than Obama) seemingly fell on deaf ears. Seventy-three percent of those Ohioans who valued a candidate's ability to affect change the most supported Obama.
The ability to "bring needed change" beats "experience" as the most important quality in a candidate by about a 20-point margin in Ohio and by about 15 points in Texas, according to preliminary exit poll results.
Other highlights from the exit poll data include:
-- Republicans and independents again flocked to Obama but by margins that did not exceed 10 percent.
-- Fifty-three percent of Ohio voters thought Obama was the strongest of the Democratic candidates to beat John McCain.
-- Clinton continued to have a strong lead over Obama among women, 54 percent to 45 percent. Obama bested her among men but by a smaller margin: 52 percent to 47 percent. Women outnumbered men in the Democratic primary, 59-41, making their support for Clinton all the more significant.
Whites flocked to Clinton by a large margin: 61 percent to 38 percent. Clinton carried white men, 54-45, a setback for Obama who had been winning, sometimes by decisive margins, white men in such states as Maryland, Virginia, California and Wisconsin. Blacks, who made up 19 percent of the exit poll, continued to support Obama by huge margin: 89 percent to 11 percent.

Popular in the Community