Four members of a southern Ohio family are in custody as suspects in the execution-style slayings of eight people from another family, authorities said.
George "Billy" Wagner III, his wife and their two adult sons were taken into custody Tuesday in connection with the cold case slayings of seven members of the Rhoden family and the fiancée of one of the victims. The bodies were found at four separate homes in the rural town of Piketon in April 2016.
Ohio Attorney General Mike DeWine said the arrests were made after a grand jury indicted the four on aggravated murder charges. If convicted, they could be sentenced to death.
"We promised the victims' families that the day would come when this case would be solved, and today is that day," DeWine said in a news release. "The indictments allege that these suspects developed a calculated plan to execute the victims in the middle of the night and then carefully cover their tracks. Their alleged plan was sophisticated, but not sophisticated enough for our team of investigators and prosecutors."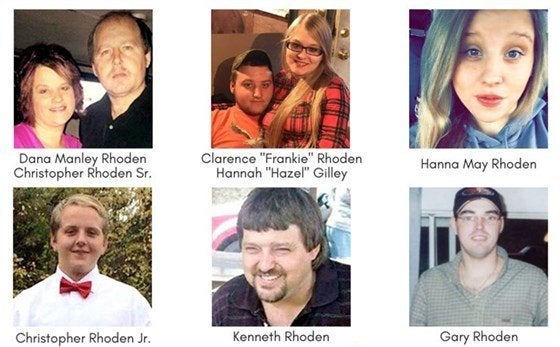 The victims were Christopher Rhoden Sr., 40, his ex-wife Dana Manley Rhoden, 37, and their three children, Hanna May Rhoden, 19, Christopher Rhoden Jr., 16, and Clarence "Frankie" Rhoden, 20. Frankie Rhoden's fiancée, Hannah "Hazel" Gilley, 20, was also killed, along with the elder Christopher Rhoden's brother Kenneth Rhoden, 44, and cousin Gary Rhoden, 38.
"The Wagners were friends with the Rhodens and had been for years," DeWine said. "They knew the layouts of the Rhodens' homes, and they knew the victims' routines. It is our belief that the suspects used this knowledge to meticulously plan these horrendous, cold-blooded murders."
In addition to murder, the Wagners face numerous other charges, including conspiracy and aggravated burglary.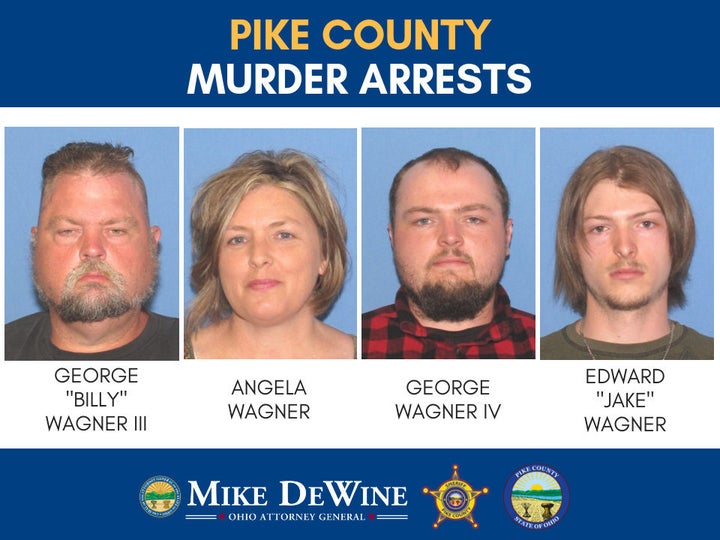 Jake Wagner, whom authorities allege fathered Hanna Rhoden's oldest child, faces an additional charge of unlawful sexual conduct with a minor. Investigators allege he had sexual contact with Hanna Rhoden when she was 15 and he was 20.
Angela Wagner's 65-year-old mother, Rita Newcomb, and Billy Wagner's 76-year-old mother, Fredericka Wagner, were also taken into custody on Tuesday. They are facing felony charges of obstructing justice and perjury for allegedly misleading investigators.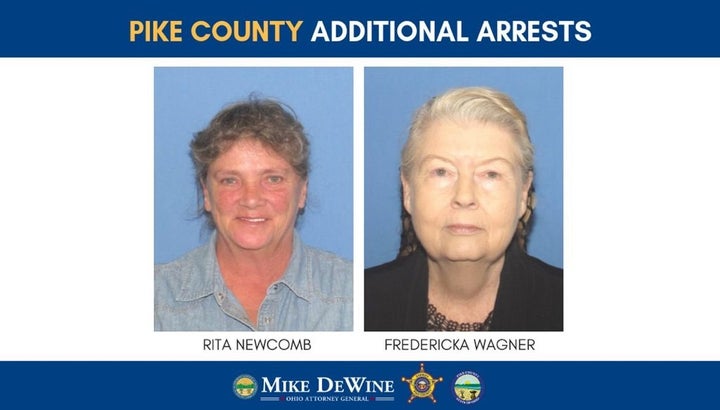 "We look forward to the day when the true culprits will be discovered and brought to justice for this terrible tragedy," the lawyer, John Clark, said Tuesday. "The Wagners are also very hopeful that in the ensuing months there will be a thorough vetting of all the facts."
REAL LIFE. REAL NEWS. REAL VOICES.
Help us tell more of the stories that matter from voices that too often remain unheard.
BEFORE YOU GO