Ohio lawmakers reached a bipartisan agreement this week that gives the minority party in the legislature more influence over the congressional redistricting process and that could rein in the drawing of maps that give one party excessive political advantage.
The proposal sets an example of how lawmakers themselves can develop a way to limit partisan gerrymandering. Reform advocates have increasingly been bypassing the political process, turning to the courts and ballot initiatives to fix a problem that they say lawmakers have too many incentives to ignore.
The measure, which passed unanimously in the Ohio Senate and overwhelmingly in the state House of Representatives, gives officials four chances to get a congressional map in place.
Lawmakers will still take the first stab at drawing a new map, but they'll need a 60 percent supermajority to pass it. That majority must include 50 percent of the votes of the minority party.
If lawmakers fail to reach an agreement, a seven-person bipartisan commission gets the second chance. At least two of the commission's minority party appointees have to vote yes on the map for it to pass.
If the commission can't reach an agreement, the legislature gets another shot. They still need a 60 percent majority to pass a map, but they can do it with only one-third of the minority party's votes.
And if that doesn't work, lawmakers can approve a congressional map with a simple majority, but such a map may not "unduly" favor or disfavor one political party. That map will also be in place for just four years ― two congressional elections ― instead of 10 years.
The procedural plan that passed the Ohio legislature on Tuesday will have to be approved by voters in May. If approved, it will go into effect for the next round of redistricting in 2021.
Republicans controlled Ohio's redistricting process following the 2010 Census and drew a map under which their party consistently took 12 of the state's 16 congressional seats, despite winning only about 50 percent of the statewide vote in 2012, 2014 and 2016. The Brennan Center for Justice estimates the state's congressional map accounts for two to three additional GOP seats in Congress.
Needless to say, Ohio currently puts few restrictions on congressional redistricting. So the procedural proposal would be an improvement, according to Michael McDonald, political science professor at the University of Florida who has served as an expert witness in several redistricting lawsuits.
"This puts some constraints on it. The constraints will help with minimizing gerrymandering local boundary lines and compactness," he said.
McDonald also praised a portion of the proposal that would require lawmakers to provide a rationale for new borders if they get to their second chance to draw a map. If the map were challenged in court, those justifications could be useful tools for judges attempting to evaluate the map, he said.
One of the principal techniques used in partisan gerrymandering is "cracking," where communities of Democrats or Republicans are divided up among multiple districts in order to dilute their votes. The proposal would try to limit that by requiring that at least 65 of the state's 88 counties each be contained within a single congressional district. No more than 18 counties could be split once, and no more than five counties could be split twice.
Richard Gunther, a professor emeritus at The Ohio State University who helped draft the ballot initiative, expressed concern that even under those limitations, lawmakers could "crack" the state's large urban areas.
"There's no legitimate reason why you have to have more than one split in any county," he told HuffPost. "Allowing one split in 18 counties and two splits in the other five gives me pause. You wonder why provide for so many splits if it's not for carving up large urban areas and engaging in cracking strategies."
While Gunther plans to vote for the lawmakers' proposal, he said it was not as robust as the one the ballot initiative would have required. He noted that the proposal wouldn't prevent a "bipartisan gerrymander," in which Democratic and Republican lawmakers work together to create roughly an equal number of safe districts for their respective parties. That's still bad for the voters, Gunther said. The ballot initiative, by contrast, includes more explicit provisions barring lawmakers from drawing a map that gives either party an unfair advantage in any district.
Should Ohio voters reject the lawmakers' proposal in May, Gunther said activists would keep working to get their proposal on the ballot in November.
In 2015, Ohio voters approved a proposal from lawmakers to create a bipartisan board to draw state legislative districts. Facing pressure from then-U.S. House Speaker John Boehner (R-Ohio), Republican state lawmakers chose not to apply the same process to congressional redistricting.
Gunther, who was involved in negotiating the 2015 proposal, said Boehner's retirement from Congress may have made it easier for local Republicans to embrace congressional redistricting reforms. He also said the fact that grassroots groups have their own initiative with over 200,000 signatures pressured lawmakers to act.
Michael Li, who tracks redistricting issues around the country as senior counsel at the Brennan Center for Justice's Democracy Program, said the Ohio lawmakers' proposal is "overall very strong" and could be a model for other states where a ballot initiative isn't an option.
"An independent commission along the lines of California's would have been stronger," Li said. He described Ohio's plan as "a bit of a tradeoff."
"The legislature passed safeguards against one party using its control of the redistricting process to totally shellac the other, but it doesn't mean that lawmakers couldn't cut other kinds of bipartisan deals," Li said. "On the other hand, having the legislature involved means that important voices for communities of color will be at the table."
Before You Go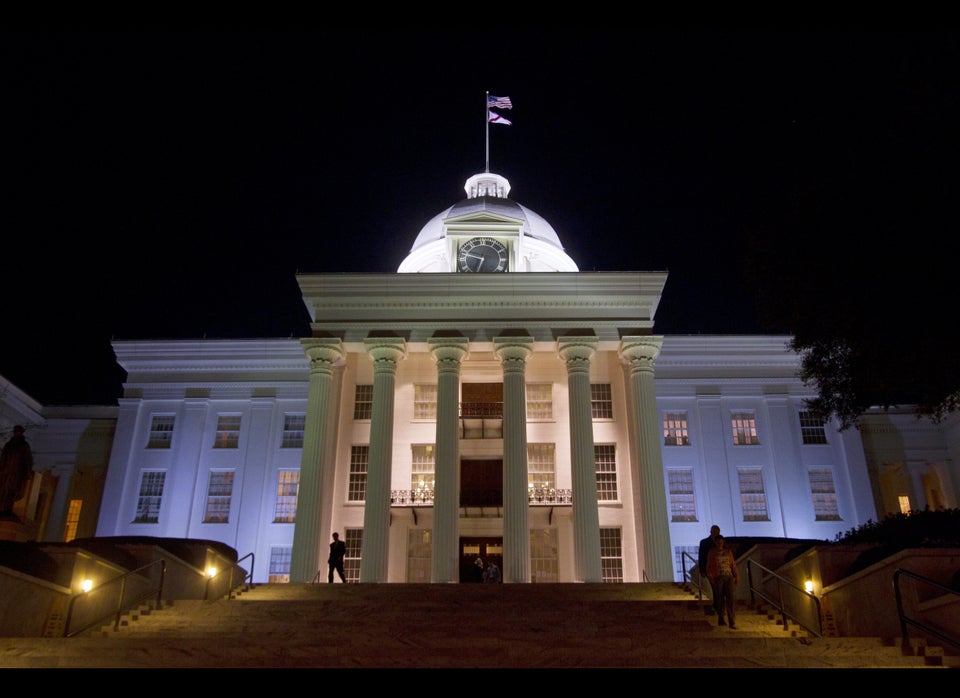 U.S. State Capitol Buildings
Popular in the Community