Sometimes, a carefully chosen GIF is worth a thousand Twitter insults.
Ohio Gov. John Kasich (R) proved that Monday after President Donald Trump called him out on Twitter for "tamping down enthusiasm for an otherwise great candidate."
Balderson, a Republican candidate for a U.S. House seat, is still neck-and-neck with Democrat Danny O'Connor in the results of last week's special election. Though the race is undecided, Trump credited Balderson with the win.
The tight result may be cause for GOP concern, since Trump won the district in 2016 by a margin of 11 percentage points. In addition, the president appeared at a rally for Balderson the weekend before the election (although Kasich said Balderson did not invite him).
While Trump may have hoped to blame Balderson's showing on Kasich, the Ohio governor decided the best response was a GIF showing a chuckling Russian President Vladimir Putin.
Unsurprisingly, Kasich's hilarious skewering earned him lots of internet kudos.
Before You Go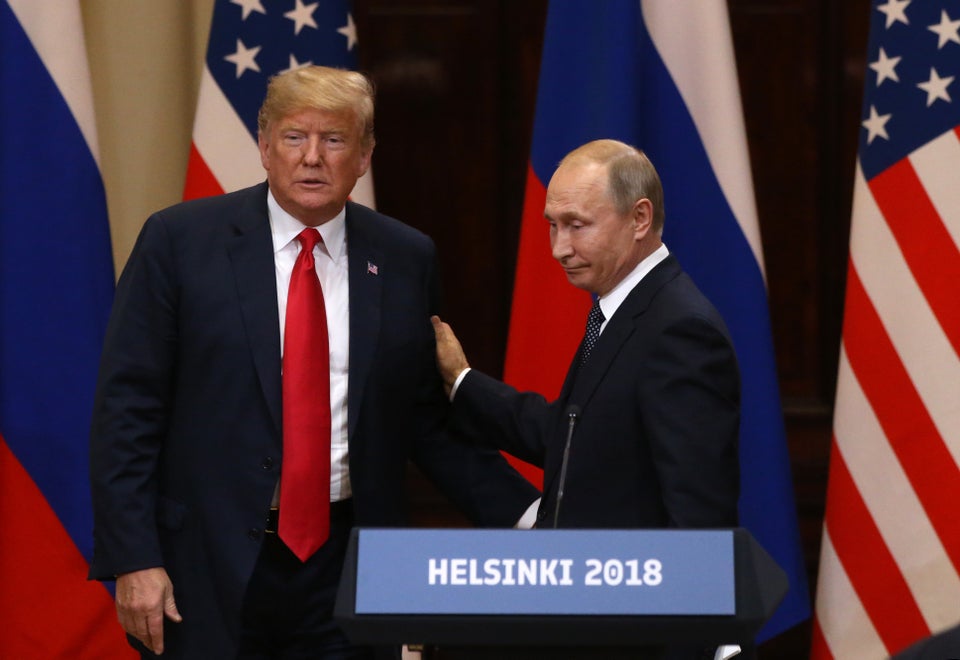 Trump And Putin
Popular in the Community