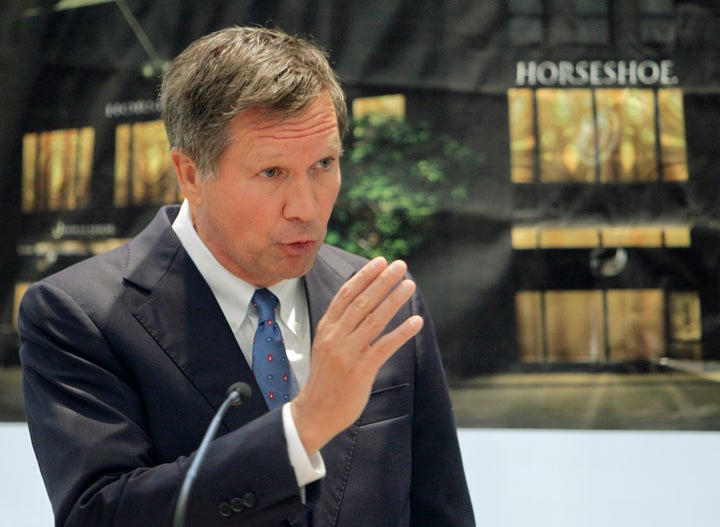 CHICAGO (Reuters) - Ohio lawmakers Wednesday passed a bill allowing gun owners in the state to carry concealed weapons into bars and other establishments where alcohol is served.
The General Assembly passed the bill, which also eases restrictions on how guns can be transported in vehicles, in a 55-38 vote. The state Senate, which had already passed a similar bill, passed a concurring measure by a 25-7 vote.
If Republican Governor John Kasich signs the measure into law, residents would be able to bring concealed handguns into licensed establishments in the state, including shopping malls and sporting venues.
Opponents said mixing guns and alcohol would endanger public safety.
Businesses can, if they wish, ban concealed weapons on their premises for safety reasons. Some, like the Cincinnati Bengals of the National Football League, have already indicated they will not allow gun owners to bring firearms into the stadium.
The law also prohibits gun owners from consuming alcohol or being under the influence of alcohol or drugs when they carry their weapons into bars.
Jim Irvine, the head of Buckeye Firearms Association, a political action committee for gun owners that supported the legislation, said the measure brought Ohio's laws regarding the rights of gun owners in line with those in other states with concealed carry rules.
(Reporting by James B. Kelleher; Editing by Greg McCune)
Calling all HuffPost superfans!
Sign up for membership to become a founding member and help shape HuffPost's next chapter