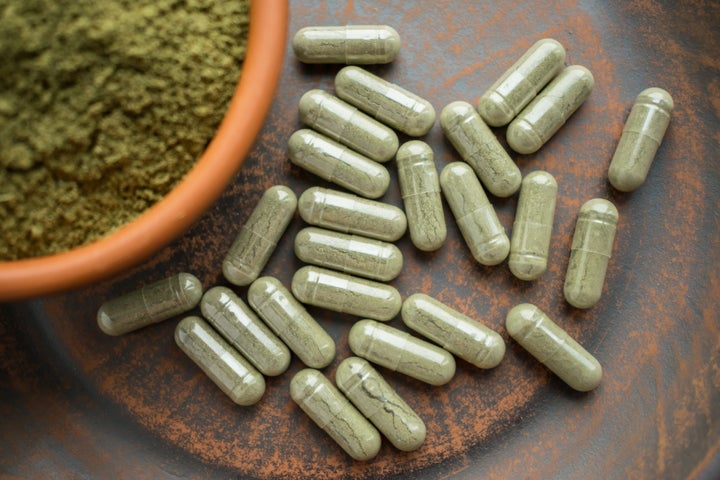 The Ohio Board of Pharmacy voted earlier this month to classify the popular herbal supplement kratom as a Schedule I controlled substance alongside drugs like heroin and other more deadly synthetic opioids.
To justify the decision, officials have pointed to reports claiming many users in the state are now injecting kratom, a botanical substance that they allege has also killed a number of people in Ohio in recent years.
Scientists and kratom advocates are now challenging those claims, calling them misleading and even nonsensical.
Kratom is an herbal drug derived from the dried leaves of a Southeast Asian tree in the coffee family. Six states and a number of cities have already banned kratom, citing concerns over the opioid-like effects associated with its two primary active alkaloids, mitragynine and 7-hydroxymitragynine. Opponents say the activity of those compounds makes kratom a threat to public safety. But supporters say it could make kratom a powerful weapon against the opioid crisis as an alternative to certain prescription drugs and a replacement or step-down treatment for more dangerous opioids.
The Board of Pharmacy's justification for scheduling kratom appears to mirror the warnings the U.S. Food and Drug Administration has issued over the past year as it portrays kratom as having a "high potential for abuse," "no accepted medical use," and lacking "accepted safety for use in treatment under medical supervision."
Although federal authorities are still considering a federal ban on kratom, they haven't yet announced how they'll proceed.
In a document explaining the proposed rescheduling, the Ohio Board of Pharmacy points to six deaths in Ohio between 2016 and 2017 in which "kratom was indicated as the primary cause of death." It also refers to an Ohio law enforcement report stating that "the most common route of administration for kratom is intravenous injection," and that heroin dealers in the state are selling kratom along with illicit substances.
Details about the six deaths provided to HuffPost by the Ohio Department of Health suggest that none was conclusively caused by mitragynine alone. Four of the deaths appear to be the result of drug overdoses involving multiple substances. Fentanyl or other potent opioid analogs were present in three cases, while the other showed a positive screen for multiple prescription and over-the-counter drugs. One person died of flu and pneumonia, though "mitragynine toxicity" was also determined to be a cause of death, a Department of Health official told HuffPost. Another individual was found to have died of a "cardiac rhythm," which was attributed to the consumption of kratom tea.
In an email to HuffPost, a spokesperson for the Ohio Board of Pharmacy would not say if the agency maintained that kratom was the "primary cause of death" in those cases. The spokesperson did say that the deaths are just one of the factors the board considered while weighing a ban.
But advocates with the American Kratom Association have taken issue with the rest of the board's criteria as well. The organization says it plans to file a petition requesting the board rescind its scheduling proposal because it directly conflicts with a previously published study finding kratom has a "favorable safety profile" and low abuse potential.
"What the police in Ohio are saying needs lots of validation and should not be taken at face value just yet, so in other words, I'm calling B.S."
Reports of kratom-related deaths have been a focal point of the campaign for a ban. Kratom advocates say it's impossible to overdose on mitragynine alone, and argue that all cited fatalities have involved either adulterated kratom products or other substances taken in conjunction with kratom. Indeed, federal and state data suggest that this is true in the overwhelming majority, if not all, of the deaths that have been officially linked to kratom in the U.S. and around the world.
Experts have also taken issue with the board's contention that a significant number of kratom users in Ohio are now injecting the supplement, claims first reported in a law enforcement survey of active and recovering drug users in state treatment programs. That doesn't comport with any other observed drug use trends, said Edward Boyer, a professor of emergency medicine at Harvard University and a leading kratom researcher.
"What the police in Ohio are saying needs lots of validation and should not be taken at face value just yet, so in other words, I'm calling B.S.," said Boyer.
Kratom is typically sold as a powder of crushed leaves ― a bitter, greenish-brown dirt often brewed into a tea or packed into capsules. In this raw form, kratom isn't water soluble and therefore can't be injected intravenously, said Boyer.
Boyer was only aware of one instance of someone injecting kratom, which he covered in a 2008 case study. But even there, the individual ended up injecting the substance into his skin, because he'd apparently found that "it was just too irritating to the veins," said Boyer.
It's little surprise that heroin dealers might also be selling kratom, said Boyer. If a customer didn't have enough money for their next fix, the dealer might at least be able to offer them enough kratom to stave off a withdrawal. But just because the two substances are appearing in similar settings doesn't mean they have similar effects.
"People are injecting heroin to get high, but people are taking kratom to stay out of withdrawal," said Boyer.
If lots of Ohioans were shooting up kratom, reports probably would have made their way to Robert Carlson, a professor of population and public health sciences at Wright State University Boonshoft School of Medicine who's studied state drug use trends. But Carlson told HuffPost he'd never heard of such a thing.
Neither had Neale Beightol, who manages a Vapor Dog store in Ohio. Beightol's shop carries raw kratom powder, and he said he has about 200 customers who purchase it on a regular basis. After reading the Board of Pharmacy report this month, Beightol said he and his employees have been asking patrons about the possibility of them taking it intravenously. Most have responded by asking them if they're making it up, he said.
"Anything's possible, I guess, but if you're heating it up at all, you're destroying the alkaloids," said Beightol.
The situation could get murkier in the case of concentrated kratom products, such as tinctures that may contain higher quantities of mitragynine and could be spiked with more potent adulterants. But that's why Beightol believes "kratom should be regulated industrywide by the [American Kratom Association] to make the consumer aware of what they're getting," he said. He added that kratom should not be banned and that all synthetic extracts of kratom should be scheduled.
One of Beightol's stores is located in Montgomery County, which in recent years has had some of the highest drug overdose death rates in the nation. Many of his customers are recovering from opioid addiction, and Beightol said he's concerned that if the state does outlaw kratom, they could go back to the drugs responsible for so many of those deaths.
Popular in the Community