Police in Ohio last week conducted a series of pre-Thanksgiving raids on stores selling kratom, sparking speculation that authorities could be preparing to mount a broader crackdown on a controversial herb that state officials recently said they intend to ban.
But representatives of the Ohio agency that oversaw the sweep recently told HuffPost that it was not a sign of bigger things to come. The operation was instead an isolated move against specific kratom retailers that were breaking state law, they said. They also claimed that other sellers could avoid similar trouble by implementing business practices that would bring them into compliance ― at least in the agency's eyes.
Kratom is derived from the dried leaves of a Southeast Asian tree in the coffee family. Often sold as a powder that can be packed into pills or capsules or brewed into tea, kratom has gained popularity in recent years, with many vendors marketing it as an herbal supplement. Supporters say kratom can help with opioid withdrawal, chronic pain, anxiety, depression and other conditions.
The U.S. Food and Drug Administration and other federal and state agencies have maintained that kratom has no approved medical use. Opponents of kratom have narrowed in on the fact that the plant's most prominent active compounds exhibit opioid-like properties, which they say proves it is an addictive and even potentially deadly drug ― and must be banned.
In October, the Ohio Board of Pharmacy became the latest to join the campaign against kratom when it voted in favor of classifying the botanical as a Schedule I controlled substance, alongside drugs like heroin and synthetic opioids. Although kratom remains legal in Ohio for now, that's not how it seemed last Wednesday, when police showed up at the Life of Kratom store in Worthington.
"They had like 10 police officers, the chief of police, it was crazy," owner Jack Smith told HuffPost.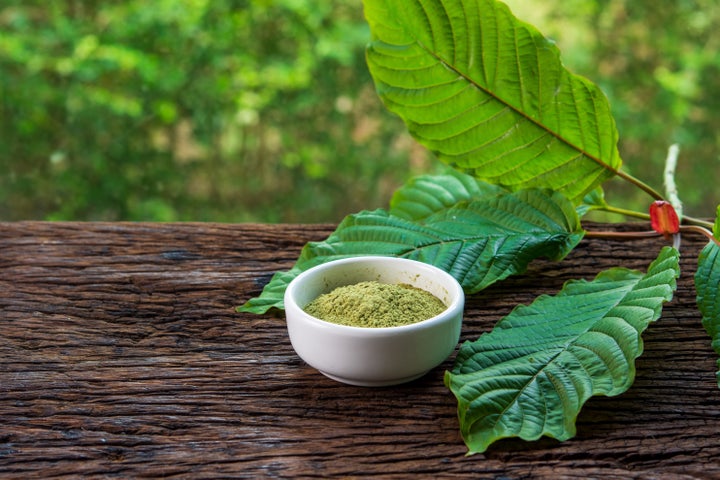 The officers didn't confiscate anything, but they did lock down Smith's inventory after accusing him of selling an "unapproved" substance, he said. At least 10 more stores across central Ohio received similar visits, the Ohio Department of Agriculture told HuffPost.
Kratom consumers and vendors were quick to see the move as a sign that prohibition had all but officially begun in Ohio. But that doesn't appear to be the case.
All of the kratom businesses hit last week were found to be in violation of state law, said Mark Bruce, a spokesman for the Ohio Department of Agriculture, which supervised the raids. In Ohio, any product that does not have a "generally recognized as safe" approval from the FDA can't be sold or marketed for human consumption in a food or drug, Bruce explained.
"If a business is selling kratom and their packaging or website or marketing materials associated with it indicate or infer that it's to be ingested by humans, we consider that to be an adulterated product," he said.
Selling kratom in a pill or capsule form or in an edible such as a brownie or candy ― all of which are clearly designed for people to consume ― would therefore not be acceptable. It can be sold as a powder.
State law also prohibits retailers from making unproved claims about the medical benefits of products like kratom, said Terri Gerhardt, chief of Ohio's Division of Food Safety. Sellers can't tell customers that kratom is a treatment for opioid addiction or a natural painkiller, for example.
An investigation revealed that all of the targeted stores were breaking some or all of those rules, said Gerhardt, adding that the probe had stemmed from a complaint by a local health department regarding practices at a handful of the shops.
"We have a statutory responsibility to look into complaints when they come to our attention," she said.
But Gerhardt insisted that just because these kratom vendors had run afoul of the law didn't mean they were being shut down for good. In fact, she said, retailers could still sell kratom so long as they adjusted their packaging, marketing materials and product offerings to make sure there is no implication that the kratom they carry is actually meant to be consumed.
"We aren't stopping them from selling it. We're stopping them from selling and advertising it as a food," said Gerhardt. "I like to tell people you can sell eye of newt and tail of dragon, you just can't tell anybody what they can do with it."
These tweaks might include appending labels to products simply identifying them as "kratom," without any additional instructions about how it should be used. Or vendors could add labels explicitly stating that their kratom products are "not for human consumption." Sellers have turned to this loophole in other cities and jurisdictions around the country, with some using the deceptive labeling to sell synthetic cannabinoids or novel psychoactive substances.
"We can't speak for what the FDA would do."
This approach may satisfy the powers that be in Ohio, but it's unclear how much protection, if any, it might provide against regulators at the FDA, which has taken a much more aggressive stance against kratom.
"If the product is labeled as 'Not for Human Consumption' [the Ohio Department of Agriculture] would not take action ― but we can't speak for what the FDA would do," said Bruce, the Department of Agriculture spokesman.
Advocates for the natural supplement industry have warned retailers that deliberately mislabeling products can open them up to prosecution.
The new procedures are far from a perfect solution, a representative of the American Kratom Association, the nation's largest kratom advocacy group, told HuffPost. The AKA said it has been in touch with the state agriculture agency in hopes of finding a compromise that could give vendors additional leeway to sell a wider range of products, without having to resort to potentially fraudulent tactics.
For the time being, however, kratom stores in Ohio appear to be doing what they can to comply with the advisory that state authorities have given them.
As of Tuesday, Life of Kratom was back up and running. The only thing Smith is selling now is raw kratom powder, he said.
"They spent so much money and taxpayer dollars to come and shut me down," Smith said. "I just felt bad for my customers, because it's helped so many people."
Popular in the Community