 Ohio Gov. John Kasich (R), who opposed President Barack Obama's health care reform law, wants to take advantage of Obamacare funding to expand his state's Medicaid program to more poor people, he announced in his budget proposal Monday.
Kasich is now the fifth GOP governor to back the Medicaid expansion, joining Arizona Gov. Jan Brewer and fellow GOP leaders in Nevada, New Mexico and North Dakota in agreeing to a key component of Obama's efforts to extend health coverage to as many as 17 million people through Medicaid and the Children's Health Insurance Program over a decade. Including Ohio, the chief executives of 20 states and the District of Columbia are now on board with the Medicaid expansion.
Generous federal funding for new Medicaid enrollees is likely the major motivating factor behind Kasich's decision to participate in the expansion, which the Supreme Court made optional for states when it upheld Obama's health care law last year. The federal government will pay 100 percent of the costs of the new beneficiaries from next year through 2016, after which the share will gradually decline until it reaches 90 percent in 2022 and future years.
"We are going to extend Medicaid for the working poor and for those who are jobless trying to find work," Kasich said at a news conference in Columbus Monday that was broadcast online. "It makes great sense for the state of Ohio because it will allow us to provide greater care with our own dollars."
Kasich credited the White House with encouraging him to go forward with the Medicaid expansion. Valerie Jarrett, a senior adviser to Obama, vowed to consider giving Ohio the flexibility to enact changes to its Medicaid program during a telephone conversation on Jan. 30, Kasich said. "I want to thank Valerie Jarrett today for being willing to work with us," he said.
Specifically, Kasich said the White House indicated it would consider proposals from Ohio that would put fewer people into Medicaid and more into private health insurance. The health care reform law seeks to extend Mediacid to anyone earning up to 133 percent of the federal poverty level, which is $15,282 for a single person this year. The expansion targets low-income adults who do not have disabilities or children living at home and who aren't eligible for Medicaid in most states today, no matter how little they earn.
The health care reform law also provides tax credits for private health insurance to people who don't get health benefits at work and who earn between the poverty level, $11,490 for an individual this year, and four times that amount.
The White House committed to weighing whether Ohio can enroll people who earn between the poverty level and 133 percent of poverty, Kasich said. In December, however, the Obama administration announced that states must expand Medicaid up to 133 percent of poverty to obtain the full funding available under the health care reform law. Kasich acknowledged that Ohio and federal authorities may not be able to strike a deal. "I don't know if it'll be workable at the end of the day," he said.
Kasich also said the expansion aims at reducing the financial burden on hospitals that treat uninsured people and don't get paid, ensuring that Ohio residents' federal taxes return to the state in the form of additional Medicaid funding and improving access to mental health and substance abuse treatments.
A Medicaid expansion in Ohio would provide health benefits to 684,000 newly eligible people by 2022, according to an analysis by the Urban Institute and the Henry J. Kaiser Family Foundation. Ohio would spend $4 billion to cover these individuals, and the federal government would send $53.3 billion to the state over that time, according to the November report.
In contrast to the small share of costs that will be borne by states under the Obamacare expansion, states currently contribute an average of 40 percent of the costs for those currently enrolled in Medicaid. The federal government covers 64 percent of Medicaid expenditures for current beneficiaries in Ohio, according to the Henry J. Kaiser Family Foundation.
Kasich and the other four Republican governors supporting the Medicaid expansion are breaking ranks with their conservative counterparts in states from Maine to Texas. So far, 10 Republican governors have announced that they won't take part in the Medicaid expansion for poor residents.
GOP governors who refused the Medicaid expansion cite the states' share of the cost, the lack of flexibility to tailor the program as they see fit without federal approval and concern that the generous federal funding for the expansion will be cut back in future years, leaving states on the hook for a bigger chunk of the spending.
The White House has tried to allay the latter concern. Last week, Gene Sperling, director of the National Economic Council, declared that Obama will not support any cuts to Medicaid spending during the upcoming budget negotiations with congressional Republicans. The Obama administration has even backed away from its own previous proposals to reduce Medicaid spending, he said.
Kasich's budget also addresses the fear that the federal government will change the terms of the deal. Like Brewer, Missouri Democratic Gov. Jay Nixon and other supporters of the Medicaid expansion, Kasich will establish a trigger in Ohio law that will scale back Medicaid if federal funding diminishes.
Related
Before You Go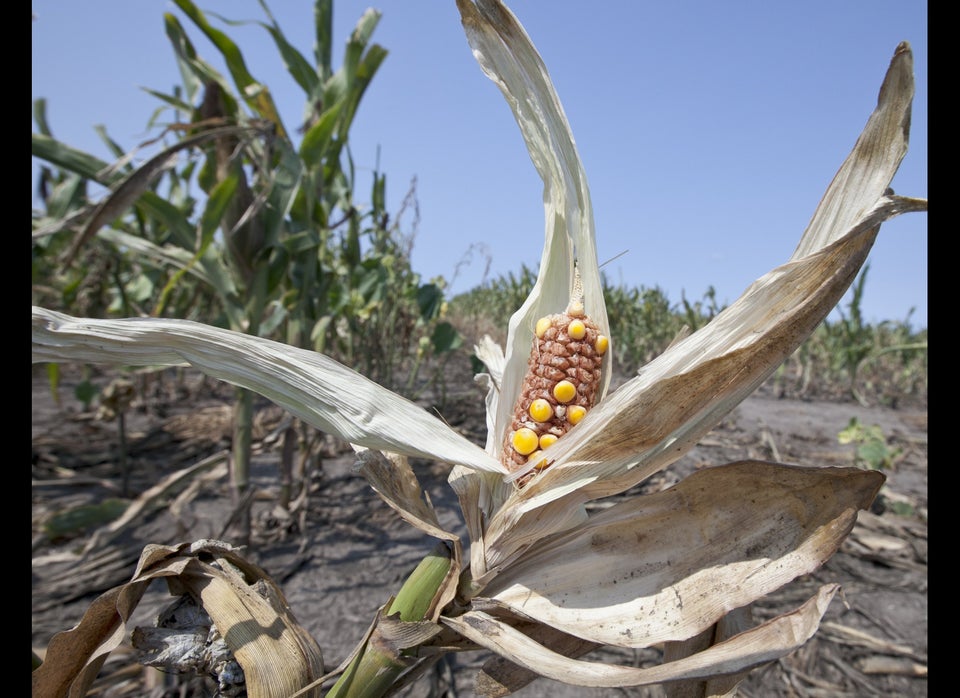 States With Medicaid Policies That Hurt The Poor
Popular in the Community