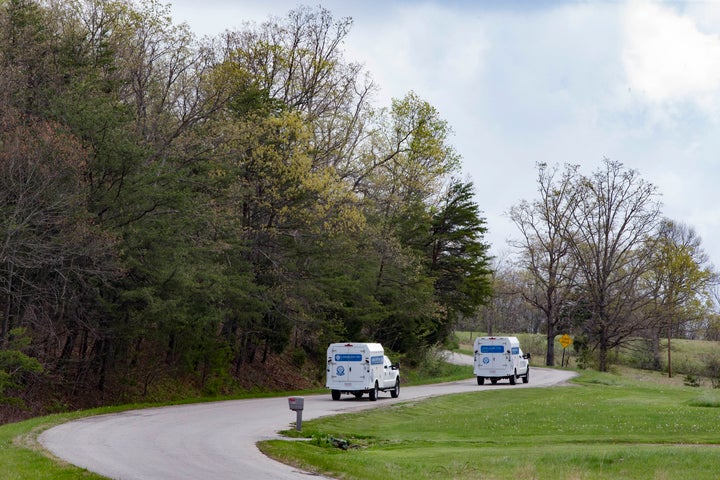 At least eight Ohio relatives, including a teenager, were shot to death Friday in killings that authorities said specifically targeted the family.
The killer or killers were on the loose, but Ohio Attorney General Mike DeWine said there didn't appear to be a threat to the community.
"Each one of the victims appears to have been executed," DeWine said. "Each one of the victims appeared to be shot in the head." 
Other relatives "should be very careful and take particular caution," he added. Law enforcement was trying to contact other family members who live in the area to alert them to potential dangers.
DeWine said at a news conference Friday night that investigators had interviewed more than 30 people. He urged members of the public to contact authorities if they have tips.
The victims were reportedly found in four homes in Pike County, about 90 miles east of Cincinnati.
"We are still trying to identify all the persons and notify the next of kin," Reader said. 
Three children -- a 3-year-old, a 6-month-old and a 4-day-old infant -- survived the shootings.
Some of the victims were found in their beds, including the infant's mother, authorities said.
The Pike County Sheriff's Office requested help from the Ohio Bureau of Criminal Investigation around 8:20 a.m. on Friday morning, said Kate Hanson, a spokeswoman for the Ohio Attorney General's Office. 
The Bureau of Criminal Investigation will lead the investigation. 
John Kasich, the governor of Ohio and a Republican presidential candidate, tweeted that the events were "tragic beyond comprehension," and said the state will work with local law enforcement however it can.
The FBI in Cincinnati said in a tweet it is "closely monitoring" the situation and has offered its assistance.
On Saturday, Ohio's Attorney General released audio of two 911 calls that took place shortly after the killings. 
In one recording, a female tells the operator, "There's blood all over the house. My brother-in-law is in the bedroom and it looks like someone has beat the hell out of him."
Anyone with information regarding the eight individuals found deceased in Pike County should call 1-855-BCI-OHIO (224-6446) or the Pike County Sheriff's Office at 740-947-2111.
Calling all HuffPost superfans!
Sign up for membership to become a founding member and help shape HuffPost's next chapter