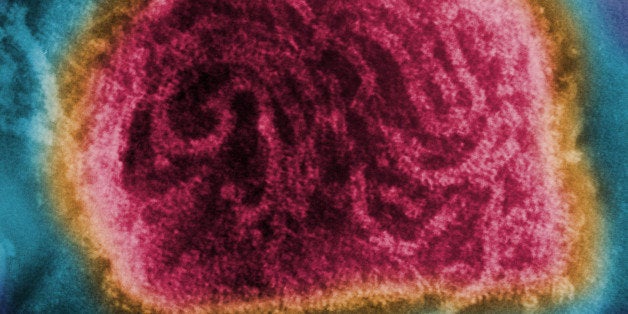 March 24 (Reuters) - Some 63 cases of mumps have been reported in Ohio in an outbreak that started at Ohio State University in Columbus but has spread to people without ties to the school - a "disturbing development," say public health officials.
Forty-five of those infected are Ohio State students, staff members or people with close campus ties, and 18 cases from the community have no university connection, said Jose Rodriguez, a spokesman for the Columbus health department.
Rodriguez said the majority of those infected had received at least one round of the vaccinations for measles, mumps and rubella and it will be difficult to pinpoint the origin of the outbreak.
"It is an easy disease to give and get, much like the flu or cold, and it spreads in highly populated areas," Rodriguez said.
Franklin County, which includes Columbus, typically sees one reported mumps case per year, Rodriguez said.
The age range of the 63 reported cases is 4 to 55, the health department said, with the onset of the illness reported between Jan. 7 and last Saturday.
Mumps is a contagious disease that causes painful swelling of the salivary glands. It is now considered rare in the United States and the number of cases reported annually has dropped 98 percent since the mumps vaccine was introduced in the 1960s, according to the U.S. Centers for Disease Control and Prevention. (Reporting by Kim Palmer; Editing by David Bailey and Gunna Dickson)