A police officer in New Carlisle, Ohio, shot a photojournalist on Monday night after his camera and tripod were "apparently [mistaken] for a weapon," the New Carlisle News reports.
Grimm had reportedly left the newspaper's office at around 10 p.m. to take photographs of lightning.
In a 10:16 p.m. post to a New Carlisle Facebook group, Grimm reached out to locals for suggestions for a "good spot to watch the storms."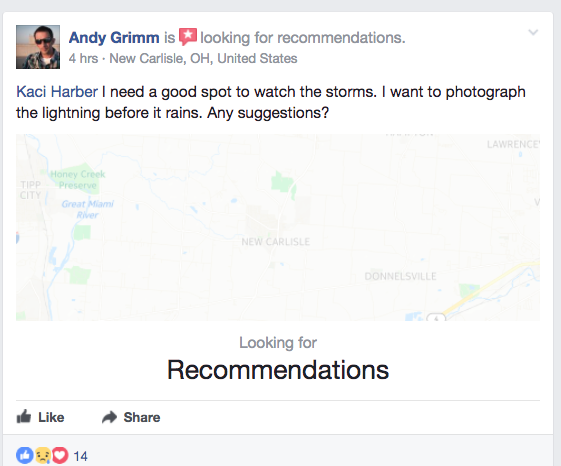 Grimm was driving along the town's Main Street when he noticed a traffic stop ahead, according to New Carlisle News. He said he pulled into a nearby parking lot "in full view" of the police officer on duty, intending to take photographs there.
Grimm said he was shot without warning when he emerged from his vehicle and began setting up his tripod and camera.
New Carlisle News identified the officer who shot Grimm as Deputy Jake Shaw.
In body cam video of the incident obtained by The Associated Press, Grimm can be heard wailing in pain as Shaw rushed to his aid.
"Andy, I'm sorry, brother," Shaw said in the clip. "Oh please let him be alright. I thought it was a gun."
Following the shooting, Grimm told the New Carlisle News that he didn't want the deputy to "lose his job" over the shooting.
"I know Jake. I like Jake. I don't want him to lose his job over this," Grimm said.
Shaw was later placed on administrative leave following the shooting, reported AP.
Posts on the New Carlisle Facebook group — the one Grimm had commented on before the shooting — indicate that the town is home to a tight-knit community. Following Grimm's shooting, residents referred to the photographer and the officer by name. Many offered their well wishes to Grimm, and several defended Shaw's actions.
"I'm sure Shaw didn't shoot Andy on purpose," wrote one resident.
"Andy ... [we] are up praying for you right now. Shaw ― your a good person and a good cop. Your job is not easy ... Your both in my prayers tonight," wrote another.
Some locals, however, called for Shaw to face punishment over the shooting.
"Cops need to wake up!" wrote one commenter. "I call for Shaw's Badge," said another.
The Ohio Bureau of Criminal Investigation is looking into the incident, according to the Dayton Daily News.
UPDATE: This post was updated with bodycam footage of the shooting and news of the deputy's administrative leave.
Before You Go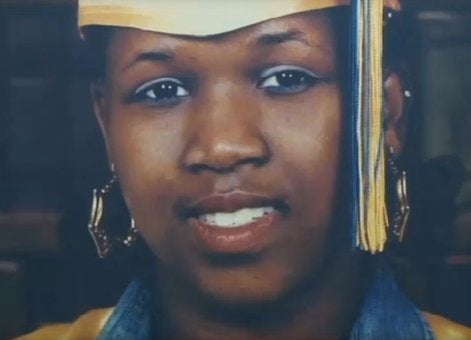 Black Women Killed In Police Encounters
Popular in the Community