Earlier this month, Rodger Nolan, a police officer in Columbus, Ohio, rescued a 4-month-old puppy that had gotten trapped under a seat in a car accident. Once the puppy was safe, Nolan expected that would be the last time he'd see his furry friend.
But two weeks later, Nolan spotted the puppy on the website of the Franklin County Dog Shelter, according to Indiana news station Fox28. He decided to go visit the puppy, a Labrador-pit bull mix who goes by the name of Camden.
"The folks there brought her into the visitation area and she came and sat on my feet the way she did [the day of the accident]," Nolan told Fox28.
That was all it took for Nolan and his wife to decide to take Camden home.
Camden is reportedly getting along well with the couple's two other dogs, and Nolan and his wife are thrilled to have her in the family.
Talk about a heartwarming Thanksgiving!

Related
Before You Go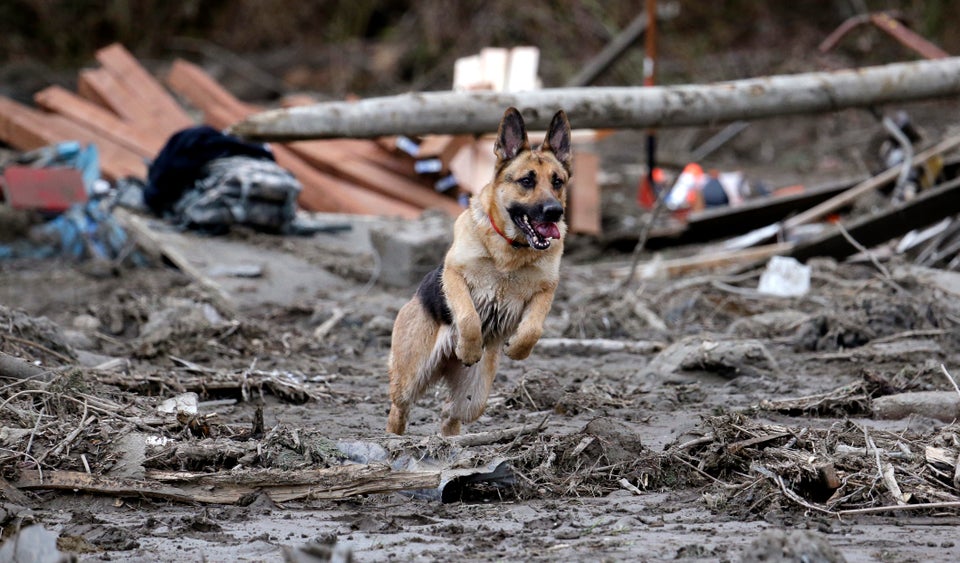 Rescue Dogs In Washington Mudslide Search
Popular in the Community