An Ohio prosecutor has rebuffed a request by the Cleveland branch of the NAACP for the release of grand jury testimony in the police shooting death of 12-year-old Tamir Rice, saying it would put those on the jury at risk of threats.
In response, the National Association for the Advancement of Colored People's Vice President James Hardiman said Thursday the group was disappointed by the decision and would file a motion with the judge who presided over the grand jury to release the testimony.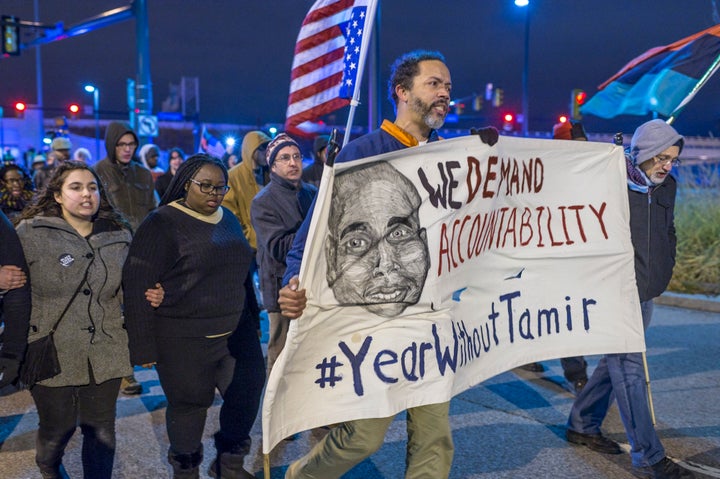 Cuyahoga County Prosecutor Timothy McGinty said in a statement late Wednesday the NAACP were taking issue with the grand jury secrecy only because the group disagreed with the decision not to charge the officers involved in the November 2014 shooting.
The NAACP had sent a letter to McGinty's office earlier on Wednesday requesting that the grand jury testimony be made public in a case that was one of several nationwide that has fueled scrutiny and outrage over the use of deadly force by police against minorities. Rice was black and the officers involved are white.
"Grand jury secrecy is designed to allow grand jurors and witnesses to perform their legal duties without fear of retaliation or recrimination," McGinty said, and releasing the testimony would set a "dangerous precedent" and violate the law.
"To subject the grand jury to the hate mail and death threats this case has generated would be unwise and unfair," he added.
McGinty said his office has been more open on investigations of police shootings, but written investigative reports issued to the public on such incidents are separate from grand jury proceedings.
"The prosecutor said the grand jury is supposed to be secret but not all of it was," NAACP's Hardiman said. "He chose the bits and pieces to release to the public and we think he should now release all the bits and pieces."
McGinty has been criticized for the release of multiple reports before the grand jury decision that found the shooting "reasonable." A coalition of Cleveland African-American leaders has called for his ouster in upcoming elections in November.
A grand jury last month declined to bring criminal charges against officers Timothy Loehmann and Frank Garmback.
Loehmann shot 12-year-old Rice within seconds of arriving at the park. Rice died the following day and an investigation revealed that a gun he was seen holding was a replica that shoots plastic pellets.
The police department announced an administrative review after the grand jury decision to determine whether the officers or others should be disciplined.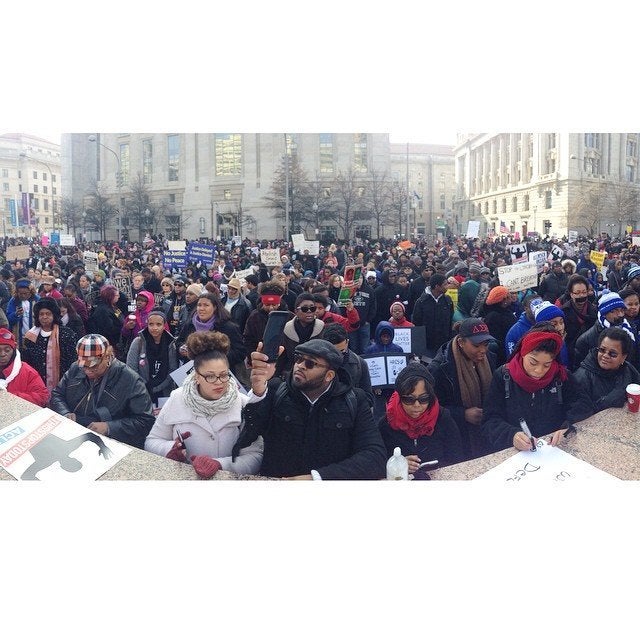 Powerful Black Lives Matter March In Washington
Popular in the Community