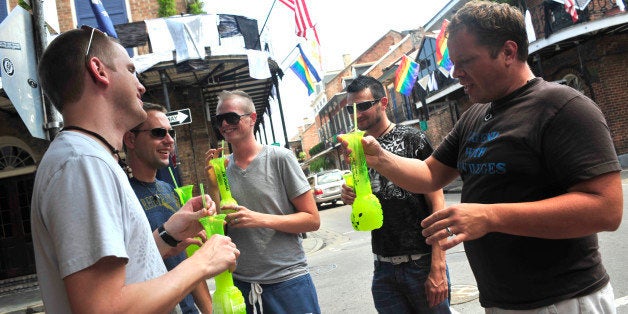 Ohio bargoers may soon be able to experience a marvelous staple of New Orleans drinking culture: the go-cup.
On Wednesday, the state's legislature approved a bill that would legalize public drinking of alcoholic beverages in specially designated "outdoor consumption areas" in cities with more than 35,000 residents. The bill now awaits Gov. John Kasich's signature for approval, and a spokesman for the governor told The Huffington Post that Kasich is expected to sign it shortly.
Assuming he does, Ohio will become the 18th state to allow public drinking in any form and the seventh state to permit public drinking in certain tourist-friendly parts of the city, which are often called "entertainment districts." Such districts were inspired by the success that New Orleans and Las Vegas have had attracting tourists to their streets with the promise of legal open-air drinking.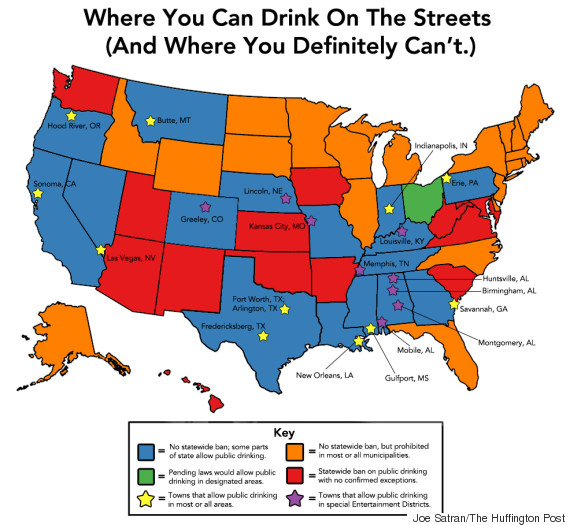 That should give Cincinnati plenty of time to make the Banks neighborhood near the Reds' Great American Baseball Stadium an outdoor consumption area before the city hosts Major League Baseball's All-Star Game in July. An additional 37 cities -- including Cleveland, the site of the 2016 Republican National Convention -- have populations large enough to establish their own outdoor consumption areas, so the bill has the potential to nearly triple the number of cities across the country with some form of legal public drinking.
Laws against drinking in public were a rarity recently as 1975. State and municipal legislators across the country passed many bans on the activity only after laws against public drunkenness, a related but separate offense, were deemed constitutionally and ethically unsound and repealed in most jurisdictions.
Seen this way, entertainment districts aren't such a novelty after all -- they're a return to the historical status quo, a mark of cities telling residents and tourists alike to let the good times roll again.
UPDATE: As expected, Kasich signed the open container bill on Thursday, April 30, meaning that Ohio's cities can now begin the process of setting up outdoor consumption areas. Cincinnati officials, though, said that they have decided not to rush to make The Banks into one of these areas before the MLB's All-Star Game this summer.
Before You Go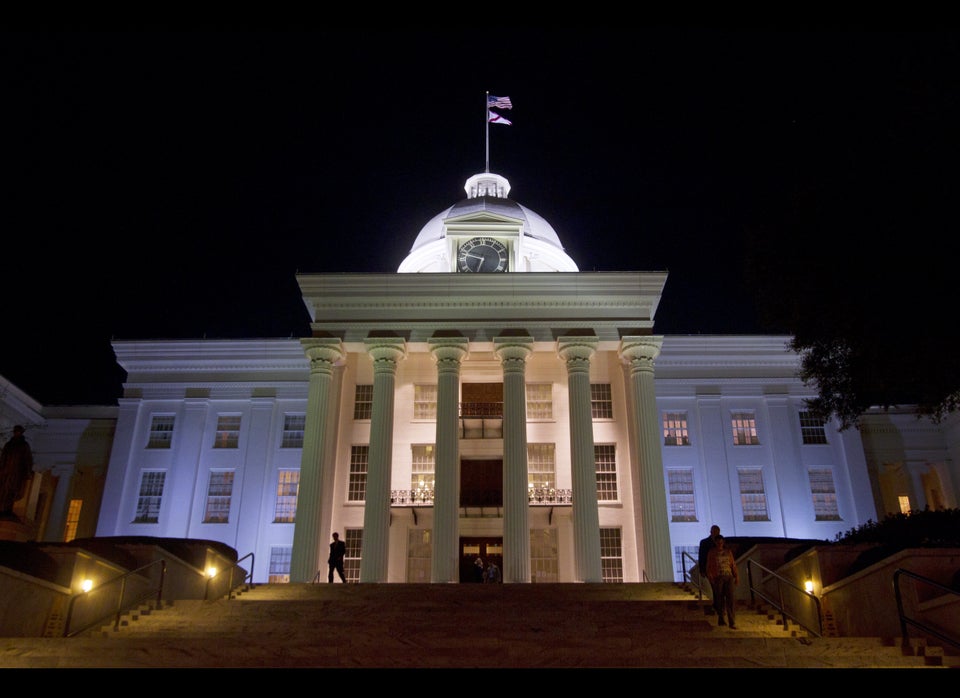 U.S. State Capitol Buildings
Popular in the Community