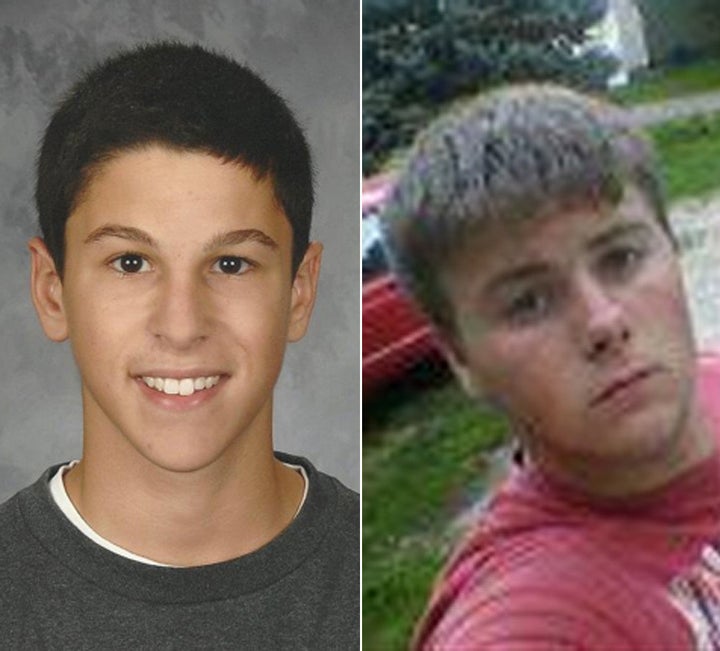 The three teenagers killed in the Chardon High School shooting were described by friends and family as a good-natured group of students who often sat together in the cafeteria.
As of Tuesday afternoon, Daniel Parmertor, Russell King, Jr. and Demetrius Hewlin died from wounds inflicted by a gunman, identified by his lawyer as T.J. Lane, while two other students were recovering in a Cleveland-area hospital.
Parmertor, 16, a junior, died several hours after Lane allegedly opened fire around 7:30 a.m. He was seated at a lunchroom table with the other victims and waiting for a bus to go to a vocational school for a Cisco computer network course, the Cleveland Plain Dealer reported.
An uncle told the newspaper that his nephew envisioned a career working with computers. In his spare time, he liked to snowboard and play video games.
King, 17, a junior, split his time between Chardon HIgh and the vocational school Auburn Career Center, where he studied solar- and wind-energy. Auburn's superintendant described him as a "very social kid, quick with a smile."
PHOTOS: CHARDON HIGH SCHOOL SHOOTING (Story Continues Below)
PHOTO GALLERY
Chardon High School Shooting
One of his friends, Nate Mueller -- who was grazed by a bullet -- said that King had begun dating a former girlfriend of Lane's. But Mueller, a culinary student in Auburn, doubted that jealousy was Lane's motive.
Lane, 17, also rode the bus with King, Parmertor and Mueller. However, he rode it to a school for troubled teens.
Unlike the other victims, he didn't attend Auburn Career Center. But Hewlin often sat with his friend Mueller and the others in Charbon's lunchroom in the morning. Classmates described him as a workout fanatic who spent a lot of time in the gym and aspired to be on the football team, but was kept off due to low grades.
His aunt, Lenora Henson told the Plain Dealer that "he was raised a good and happy kid. He was a very good boy."
T.J. LANE FACEBOOK PHOTOS
PHOTO GALLERY
T.J. Lane Facebook Photos
REAL LIFE. REAL NEWS. REAL VOICES.
Help us tell more of the stories that matter from voices that too often remain unheard.
BEFORE YOU GO