The kindness of a generous deputy is helping a displaced family get back on track.
"He told me that he was going to help and that we were going to get everything we need taken care of, and I just cried," Gray told the news outlet. "I was like, 'Thank God, you are the angel I have been praying for all night.'"
Bussell came upon Gray and her children in the lobby of the Sheriff's Office, where they had slept Saturday night. According to a post on the Butler County Sheriff's Office Facebook page, Gray had been evicted from her Oxford, Ohio, home and couldn't find a shelter to stay in while waiting for housing assistance, so she and her two boys ended up in the office lobby. When approached by Bussell, Gray told WCPO "[I thought he was] going to say, 'You guys can't be here any longer, you have to find something else.'"
That was not the case. Using money out of his own pocket, the deputy put Gray and her kids up in an Oxford hotel for 10 days, and took the family shopping at a nearby Walmart, buying them clothing, shoes and food.
"He's the best," Gray's 8-year-old son, Ziare, told WLWT. "He's like a friend to me."
According to the news outlet, Gray's husband is working in Cincinnati and the family hopes to be back on their feet and in a more stable living situation soon. In the meantime, the kind officer has given the mother and her children a safe and warm place to stay.
"This is an act of true kindness," Butler County Sheriff Richard K. Jones wrote on Facebook. "I am pleased that he was able to help this family out ... I have some of the best employees here."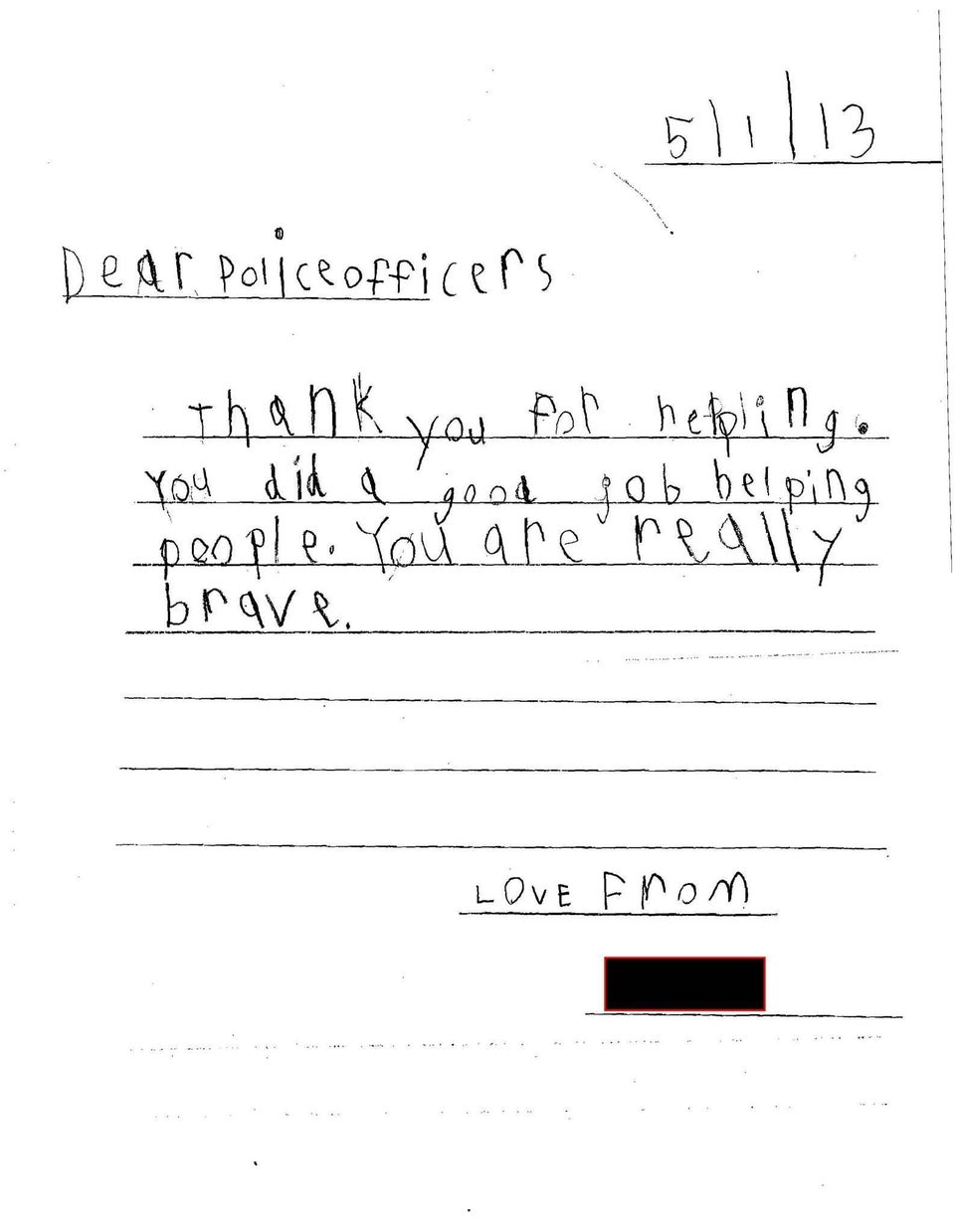 The Most Heartwarming Thank You Notes To The Police