Now that the election is over, things are getting back to normal in Ohio.
It took only a few minutes for a massive sinkhole to devour several acres of land and a stretch of State Highway 516 on Wednesday, WHYC reports.
The hole, spanning the area of roughly four football fields, collapsed near a lake where the Newton Asphalt Company has spent years dredging for sand nearly 50 feet below the surface, according to Fox Cleveland.
"I've worked for the [Ohio Department of Transportation District] 16 years and I've never seen anything of this magnitude," District 11 Director Lloyd McAdam told First Coast News. "It's very unusual that something like this would happen."
"It appears to me that dredging took away the bottom of the slope," McAdam added, "and that probably eroded away and started cascading down, and just started filling the hole and filling the hole."
Some locals fear that the sinkhole could grow larger.
"I'm not sure what to make of it. I've never seen anything like this before in my life," said Jennifer Smith of Dover, according to Fox Cleveland.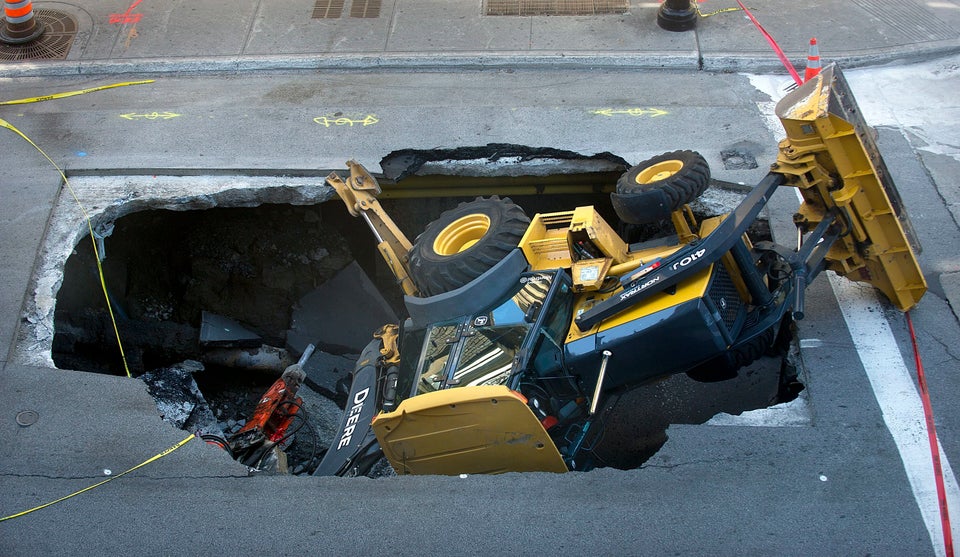 Gigantic Sinkholes
Popular in the Community