The football players from The Ohio State University were clearly ready for the national championship game. How ready were they? The Buckeyes were so ready to hit the field against the Oregon Ducks that they nearly ran over one of their school's cheerleaders when taking the field for the game.
The near trampling at AT&T Stadium was captured by Getty photographer Tom Pennington.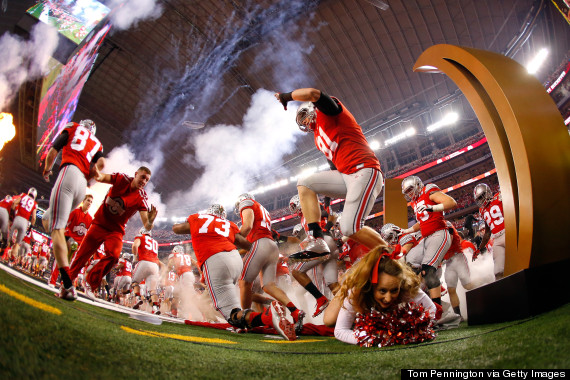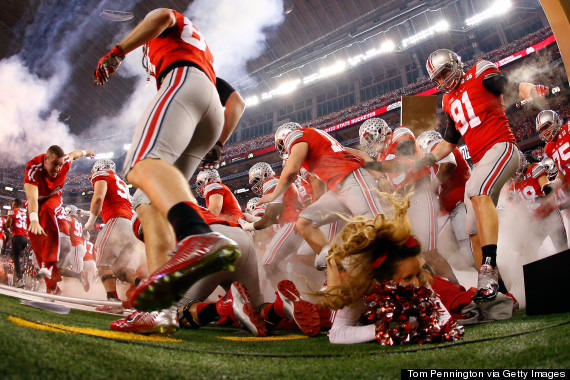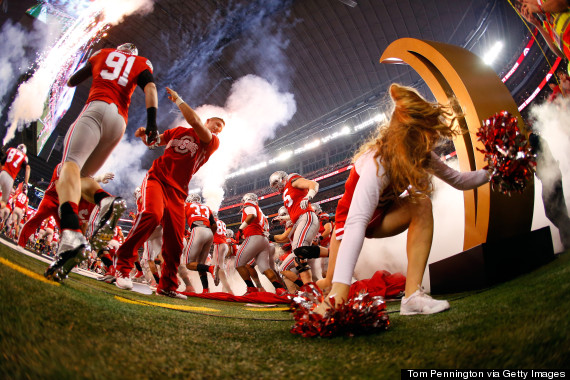 The stumble was just one part of the team's lackluster entrance. While four flags spelling out O-H-I-O were intended to lead the players onto the field, the flag with the final letter was initially missing.
The night ended much better than it began for everyone in red as Ohio State pulled away for a 42-20 win to claim the national championship.
Related
Popular in the Community