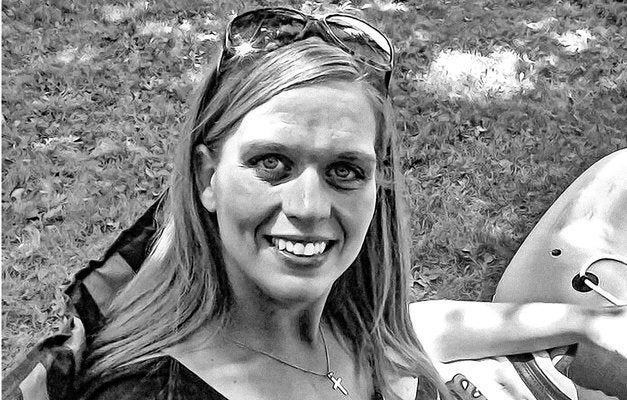 A bill that aims to crack down on domestic violence by making non-fatal strangulation a felony offense in Ohio was introduced on Wednesday.
Under the proposed bill, strangulation would be considered a third-degree felony.
"While all domestic violence cases deserve our attention, strangulation is a known indicator for an increased risk of homicide," said Ohio state representative Stephanie Kunze (R), who co-sponsored House Bill 362. "The perpetrators of these crimes need to know that they are not going to keep getting away with their abuse. The time to act is now to ensure that no additional women become victims."
Currently, if a person is non-fatally strangled in Ohio, it is treated as a misdemeanor. Thirty-eight states already treat strangulation as a felony.
The bill was spurred, in part, by the death of Monica Weber-Jeter, an Ohioan mother of five who was allegedly killed by her husband in 2014. Nine months before the fatal knife attack, Weber-Jeter's husband had strangled her, a crime for which he served only 11 days in jail.
Strangulation is a powerful predictor of future homicide. If a woman has been strangled by an abusive partner, she is seven times more likely to become a homicide victim at a later date. This brutal form of domestic violence is also frighteningly common: Studies suggest anywhere between 10 and 68 percent of abused women have been strangled.
In the aftermath of Weber-Jeter's death, her family pushed Ohio to make strangulation a felony crime. They started a change.org petition, which has close to 100,000 signatures.
The Huffington Post recently delved into Weber-Jeter's case, investigating why strangulation has long slipped under the radar. As Gael Strack, one of the nation's leading strangulation experts told HuffPost, "The minute you put pressure on someone's neck, you are really announcing that you are a killer."
State representative Michael Stinziano (D), who is a co-sponsor of the bill, said that the penalty would be, on average, three years in jail, but could range anywhere from 9 months to 5 years.
"Our goal is to keep the abuser away so that the individual can get the help and the safety they need," Stinziano said. "We are definitely behind in terms of what we are doing as a state."
Weber-Jeter's identical twin sister, Melanie Simms, said she was excited that the bill has been introduced. "It won't bring my sister back," she said, "but it may save someone else's loved one."
Popular in the Community