Ohio schools are one semester into its first year of the new "Third Grade Reading Guarantee" law, but some 30 percent of students -- about 40,000 statewide -- are still not reading at grade level.
The law, introduced by Republican state Sen. Peggy Lehner, seeks to have all of Ohio's third graders, with the exception of students with disabilities or English-learners, pass the third grade reading exam for promotion to the fourth grade. Those who are not reading proficient by the end of the year are to be held for another year.
"I look at it with dismay," Hissett told PBS NewsHour. "Their whole day is made harder because all of our texts are based on [grade level] speed… so for them to be sitting in a class that is too hard for them, is making their education more of a challenge and an obstacle."
Ohio is one of 14 states across the country that now requires third graders to be reading at grade level to be promoted. Research on the method's efficacy is mixed, however, and critics point to the disproportionately high share of low-income and minority students who comprise the group of students who are held back as points of potential educational inequality.
"The Third Grade Reading Guarantee is going to the very heart of education, and that is the ability to read," Lehner told NewsHour. "Up until third grade, you're learning to read. After third grade, you're reading to learn. But if you're not well equipped, reading proficiently, you're going to struggle the rest of your school years."
Still, the program in practice is deeply nuanced. Watch the full NewsHour segment above to see how other factors like pre-kindergarten and funding are affecting its success.
Support HuffPost
The Stakes Have Never Been Higher
Related
Before You Go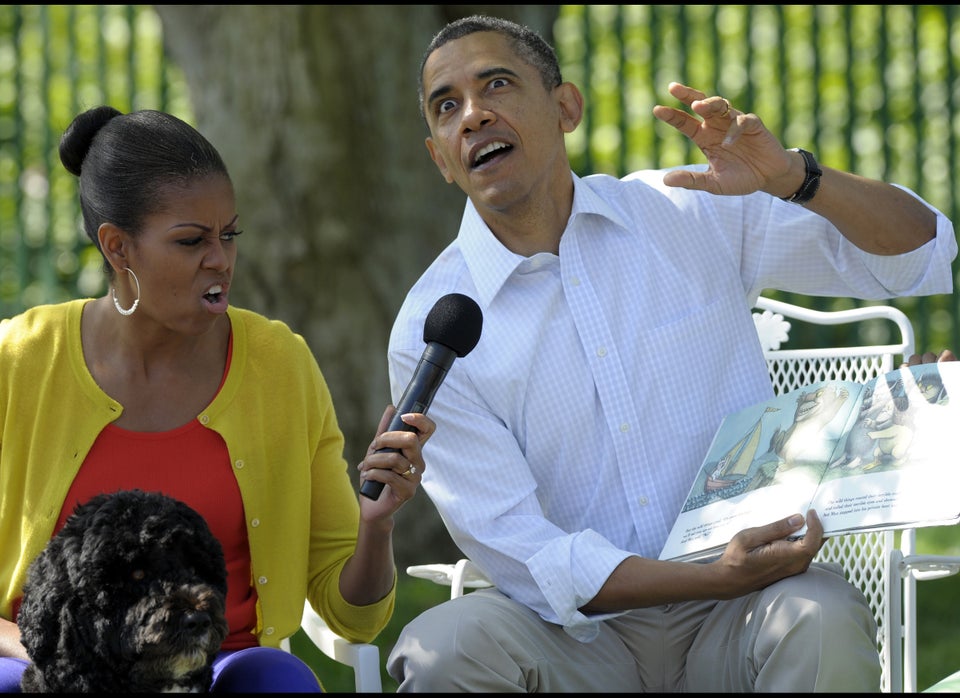 Obamas Easter Egg Roll Reading
Popular in the Community