Two state lawmakers in Ohio are pushing for a plan that would allow students to earn a bachelor's degree at public colleges without paying a tuition bill.
Upon graduation, students would pay 3 percent of their income for 24 years, according to WFJM. The percentage of their income would not change, no matter whether a graduate is making $10,000 a year or $100,000.
"If they don't get a job out of college they don't start paying until they get a job," Hagan told WFJM. "The second part is if they don't finish, they only pay a percentage of what they have done. So if they only get to be a sophomore they'll pay for the first two years that's it."
Proponents like the Economic Opportunity Institute, a Seattle-based think tank, say it would improve college access for low-income and middle class students, "who might otherwise be deterred from attending or completing college by the prospect of high debt levels."
Foley said in a release, "This is a unique opportunity for the state to actively address a real problem that has haunted so many young people for far too long."
Before You Go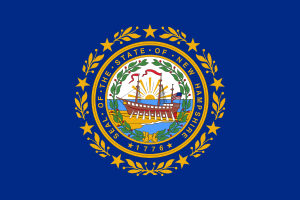 States With The Most Student Debt - Ranked By Average Student Debt, As Of 2011, From The Project On Student Debt
Popular in the Community