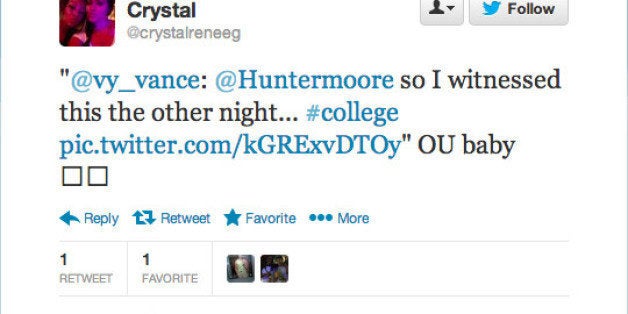 Vance Blanc, a freshman at OU, saw his photo go viral this week after BuzzFeed posted an edited version of it Monday, picking up on a report from the Post that the woman in the image told police the encounter was non-consensual. The man was performing oral sex on the woman, an OU student, outside of a bank close to campus.
"It was obvious that both the man and woman were very, very drunk," Blanc told the Post. "I guess the thing that put everyone there at ease was that she never said stop, she never struggled and she never asked for help. She put her hand on the back of his head. She seemed like she was enjoying it, so I guess for everyone there it was like 'OK, it's not assault. It's not rape.'"
Blanc said he hopes he doesn't get in trouble and the prospect that he could "scares the crap" out of him.
"People were around taking videos, and I was like, 'I want to get a picture of this.' I was an idiot," Blanc said. "I put the picture up. I have to own up to that. I put it up because it had shock factor. It was something I'd never seen before. It was never meant to embarrass or harm anyone."
The video is 1 minute 27 seconds in length and shows the man, whom authorities could not confirm to be an OU student, penetrating the woman with his fingers and performing oral sex on her. She was propped up against the exterior of Chase Bank, 2 S. Court St.

The Post has obtained a copy of the video from the same source that provided it to the Athens Police Department. The footage shows the woman flipping her hair while the man is on his knees. She puts her hand on the back of the man's head. The female student, who would later file a rape complaint with APD on Sunday, looks at the camera multiple times but does not appear to speak.
One person can be heard saying in the video, according to the Post, "That is literally f**ked up that you're pulling her vagina out right here. You're a slut. Should we start a line right here?"
As more details emerged about the alleged assault, Blanc now feels like he made a mistake.
"I didn't know if they knew each other," Blanc said. "I thought maybe they were a couple and they were drunk doing their thing on Court Street. I feel like if I would've known it was that serious, I never would've put anything up in the first place."
Related
Before You Go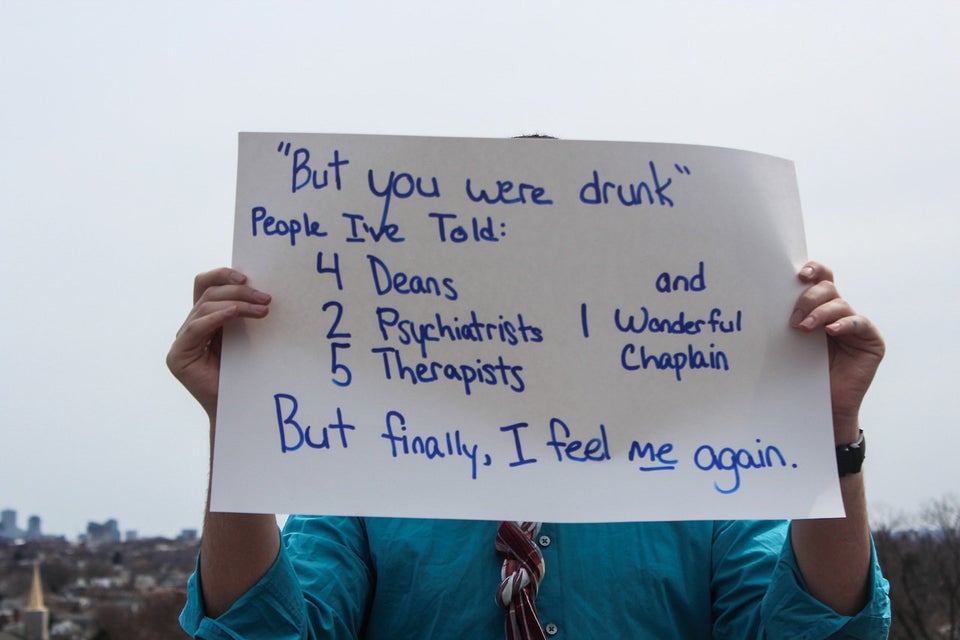 Surviving In Numbers: Stories Of Sexual Assault Survivors
Popular in the Community