A white nationalist was arrested Saturday for threatening to shoot up a Jewish community center in Youngstown, Ohio, police said.
James Patrick Reardon of New Middletown, Ohio, is being held in the Mahoning County Jail on charges of telecommunications harassment and aggravated menacing. His bail has been set at $250,000.
The 20-year-old sparked a police investigation after posting a video to his Instagram account on July 11 that showed him firing a semi-automatic rifle. In the post, Reardon tagged the Jewish Community Center of Youngstown and identified himself as a white nationalist in the caption.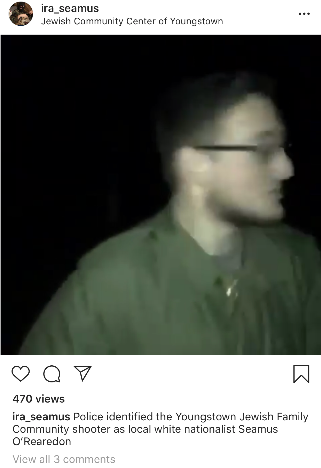 The FBI Violent Crimes Task Force raided Reardon's home on Friday and seized dozens of rounds of ammunition, semi-automatic weapons and a bulletproof vest, reported WYTV. They also reportedly found anti-Semitic and white nationalist propaganda.
"This is a person who has declared himself as a white nationalist and with the hate crimes, everything else going on, we wanted to make sure we did our part to make sure this person was taken off the streets very quickly," New Middletown Police Chief Vincent D'Egidio told the news outlet.
Reardon attended the deadly Unite The Right rally in Charlottesville, Virginia, in 2017 and identified himself as a white nationalist while being interviewed for a documentary, D'Egidio said.
Reardon's Instagram account, which featured multiple anti-Semitic posts, remained active until Sunday morning. When HuffPost reached out to Instagram for comment, a company spokesperson said the account had been deactivated.
"This account was disabled for violating our policies," they said. "There is no place for hate, violent or extremist content on our services."
The spokesperson declined to comment on whether Reardon's account or any of his posts had been flagged before deactivation.
Neither the New Middletown Police Department nor the FBI immediately returned HuffPost's requests for comment.
Reardon is scheduled to be arraigned Monday at Struthers Municipal Court.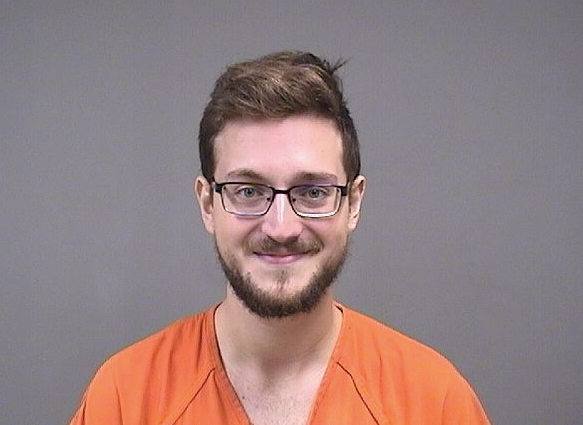 James Pasch, Cleveland regional director of the Anti-Defamation League, said Reardon's arrest is a "reminder of the continued rise of white nationalism and violent extremism" in the U.S.
"Just as we have in every moment since that Charlottesville rally, we will remain galvanized and energized in stopping white supremacists from spreading hate," he said in a statement to 19 News. "We remain steadfast in our commitment to work side by side with law enforcement and community partners to continue to stop potential attacks and threats."
According to CNN, Reardon was one of three young men recently arrested for allegedly threatening to carry out a mass shooting.
Police in Connecticut said over the weekend that they'd arrested Brandon Wagshol after the 22-year-old allegedly said on Facebook that he wanted to commit a mass shooting. Tristan Scott Wix, 25, of Florida was arrested on Friday after he allegedly sent violent text messages to his ex-girlfriend in which he expressed a desire to kill a large number of people.
The arrests of the three men follow several recent mass shootings across the country, including in El Paso, Texas, where the gunman was believed to have posted an anti-immigrant manifesto online minutes before carrying out the attack.
In April, a 19-year-old suspect allegedly opened fire at a synagogue in Poway, California, killing one person and injuring three others. Minutes before the attack, he allegedly posted an anti-Semitic letter to the online message board 8chan.
Last year, a 46-year-old suspect allegedly opened fire at a synagogue in Pittsburgh, Pennsylvania, killing 11 people and injuring nearly a dozen others. Police believe he was a white nationalist who believed an anti-Semitic conspiracy theory that Jews are trying to help immigrants "invade" the U.S.
Dominique Mosbergen contributed reporting.
This story has been updated with the arrests of Brandon Wagshol and Tristan Scott Wix.
Popular in the Community