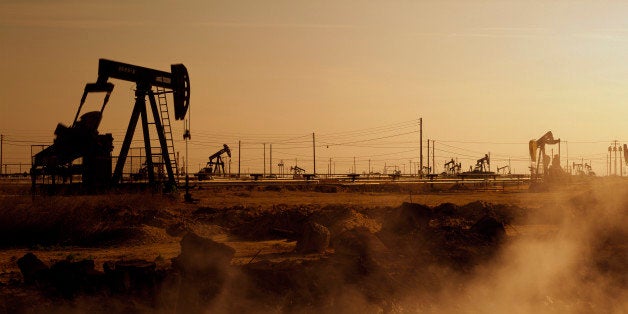 WASHINGTON –- The federal government isn't doing enough to ensure it collects a "fair return" for the oil and gas that companies produce from public lands, in part due to policies on revenues for onshore drilling that are nearly a century old, according to a critical report on the Department of the Interior released Tuesday.
The Government Accountability Office, the federal government's internal watchdog, dinged the Interior Department for a continued lack of clear, updated procedures on the collection of royalties on oil and gas that come from public lands. Tuesday's report comes after previous GAO research found that the U.S. government has one of the lowest return rates for federal leases, and that Interior had not updated its assessment of the policy in 25 years.
The latest report notes that Interior has updated its terms for offshore leasing since its last report and has considered -- but not made -- changes to its onshore terms. But the department still does not have a system in place for making sure such updates happen on a regular basis. It has "discontinued its efforts to pursue revised regulations" for onshore drilling, arguing that it "does not have enough information to determine how to adjust onshore royalty rates."
"Without documented procedures, Interior will not have reasonable assurance that it will consistently conduct such assessments in the future and, without periodically conducting such assessments, Interior cannot know whether there is a proper balance between the attractiveness of federal leases for investment and appropriate returns for federal oil and gas resources, limiting Interior's ability to ensure a fair return," the GAO concluded.
This means that the federal government is missing out on lots of money in royalties from oil and gas operations. Last year, companies made $66 billion on the sale of oil and gas they produced from public lands, and paid $10 billion to the federal government, according to the GAO report -- but it could make a lot more.
According to a recent report from the Center for American Progress' public lands project, the federal royalty rate for oil and gas onshore has been set at 12.5 percent since the 1920s. The revenues are split between the federal government and the states where the production takes place. Some states charge higher rates than the feds; Texas, for example, charges 25 percent. But those states that don't charge higher than the federal rate are bringing in hundreds of millions of dollars less than they could be, each year.
"Oil and gas production is reaching all-time highs, but taxpayers are missing out on hundreds of millions of dollars a year in revenues because the administration has not taken needed steps to modernize a nearly 100-year-old onshore royalty rate," said CAP's public lands research manager, Jessica Goad. "At the very least, the royalty rate for federal oil and gas leases should be brought into line with those of states so that taxpayers receive a fair return for the use of their natural resources."
Oil and gas drilling continued on public lands during October's government shutdown, while parks were closed to the general public, an issue that irked environmentalists.
Other advocates for higher rates point to royalties as an opportunity to address the country's fiscal concerns. "In a time of unprecedented divide in Washington over fiscal issues, Interior has the rare chance to come to the table with a simple and fair way to help replenish the federal coffers," said Ross Lane, director of the Western Values Project. "Unfortunately, DOI has so far neglected to make appropriate and timely royalty rate adjustments, and as a result has failed to collect millions of dollars that would benefit American communities."
Before You Go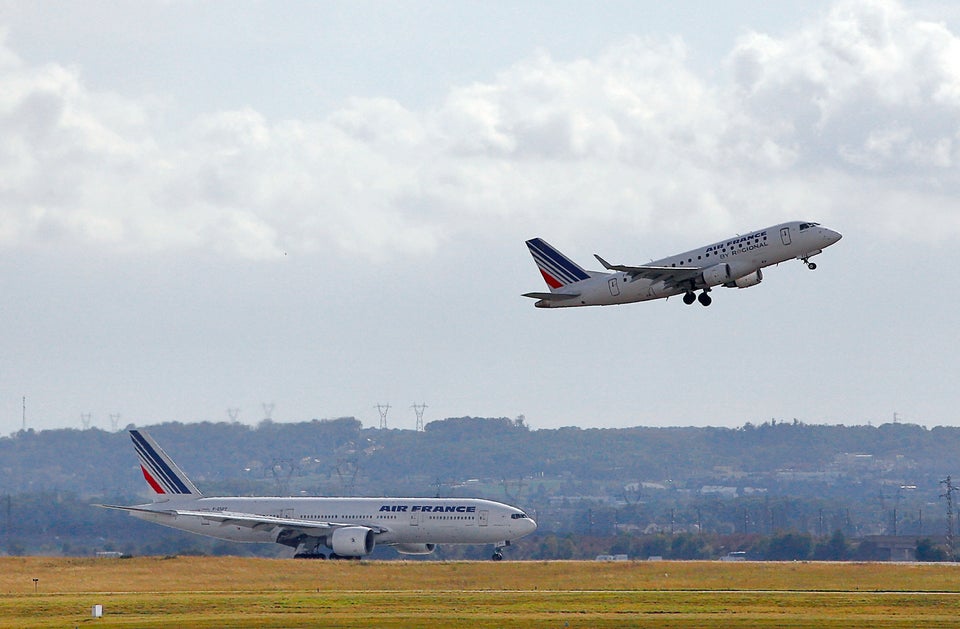 Connect The Dots On Climate Change
Popular in the Community