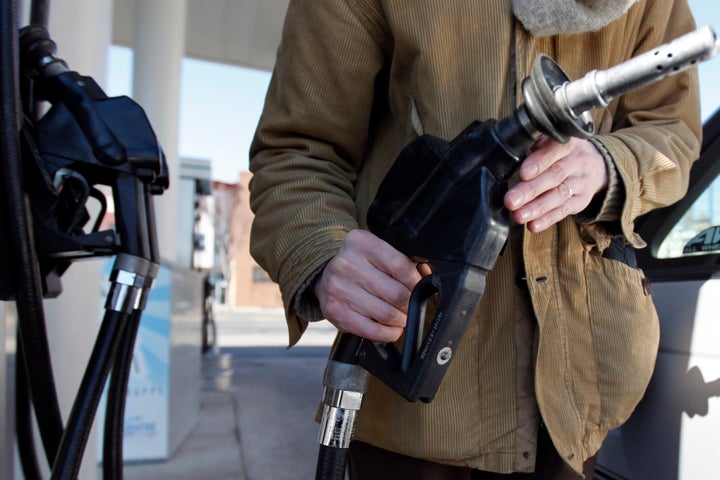 By Leah Schnurr - NEW YORK - Prices of spot gold notched a record high on Tuesday as a downgrade of Portugal's debt stirred a bid for safety, while Brent crude ended above $122 a barrel, at a 2-1/2 year high.
The rise in oil prices on unrest in oil-exporting countries overshadowed another interest rate hike from China and fed inflation fears, which supported gold prices. Spot gold rose to a record high above $1,450 an ounce.
"What it shows is that big money continues to believe gold will go higher ... because Bernanke wants to grow at any cost," said Axel Merk, portfolio manager of the $600 million Merk Mutual Funds, referring to Federal Reserve Chairman Ben Bernanke's comments late on Monday suggesting he was committed to completing a $600 billion stimulus program as scheduled in June.
"The other reason for gold to go up is that there was a downgrade in Portugal, so people realize there are still some issues," Merk added.
The U.S. dollar briefly rose to its highest in more than five months against the yen and gained versus the euro after minutes of the Fed's most recent meeting showed some officials said the central bank should move to tighter conditions before year-end. The minutes also showed some believed they would have to hold to an easy monetary policy course beyond this year.
A large U.S. technology company merger helped keep stocks afloat, but indexes were dampened by profit-taking late in the session.
Texas Instruments Inc (TXN.N: Quote, Profile, Research, Stock Buzz) said on Monday it would buy rival National Semiconductor Corp (NSM.N: Quote, Profile, Research, Stock Buzz) for $6.5 billion, driving National Semiconductor's stock up more than 70 percent.
The deal offset the impact of an interest rate hike by China, its fourth increase since October. China is viewed as a main source of global growth.
Shares of Apple Inc (AAPL.O: Quote, Profile, Research, Stock Buzz) were down 0.7 percent at $338.80 after the stock's weighting was cut in a rebalancing of the Nasdaq 100 index . The rebalancing, which takes effect May 2, forced some to sell Apple's stock.
The Dow Jones industrial average .DJI was up 4.28 points, or 0.03 percent, at 12,404.31. The Standard & Poor's 500 Index .SPX was up 0.34 points, or 0.03 percent, at 1,333.21. The Nasdaq Composite Index .IXIC was up 2.09 points, or 0.07 percent, at 2,791.28.
Global stocks were little changed, with the MSCI All-Country World Index breaking five straight days of gains. The index was off 0.1 percent.
Rating agency Moody's cut Portugal's sovereign debt by one notch, saying the incoming government would urgently need to seek financial aid from the European Union. Portuguese bond yields rose to euro lifetime highs.
Portugal's leading banks told the central bank on Monday the country urgently needs a bridge loan and banks have virtually no more capacity to buy government debt, sources said.
Yields on Portugal's 10-year government bonds rose as high as 9.033 percent, while Portuguese stocks slumped 1 percent. The broader FTSEurofirst 300 index .FTEU3, closed up 0.2 percent.
It was the highest close for European shares in almost four weeks, with energy shares rising with oil prices.
Credit default swaps implied a 41 percent probability of a Portuguese default within five years, compared with 33 percent at the end of February, data provider CMA said.
The euro traded at $1.4229, slightly up on the day. The greenback was last at 84.65 yen, up 0.7 percent.
Brent crude prices rose as worries about supply from oil-producing countries in Africa and the Middle East overshadowed China's rate hike. Brent futures settled up $1.16 at $122.22 a barrel, while U.S. crude futures were down 32 cents at $108.15.
(Additional reporting by Nick Olivari, Frank Tang, Mark Felsenthal and Glenn Somerville; Editing by Dan Grebler)