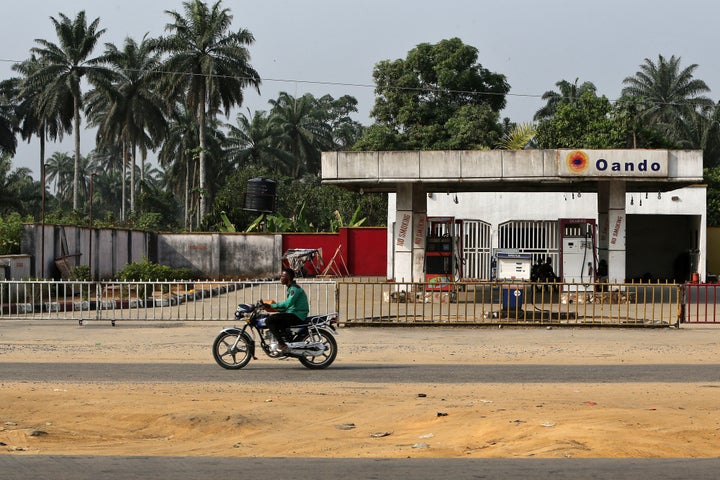 Every week, we bring you one overlooked aspect of stories that made news in recent days. Did you notice the media forgot all about another story's basic facts? Tweet @TheWorldPost or let us know on our Facebook page.
The crash in global oil prices has pushed Nigeria -- Africa's biggest economy -- into economic crisis, with potentially dangerous implications for civilians vulnerable to attack by militant group Boko Haram.
Nigeria's oil revenues have fallen dramatically, and the country's currency, the naira, has dropped 50 percent in value on the black market. The country expects to run a record deficit in 2016 -- around $15 billion. President Muhammadu Buhari's administration is seeking to borrow some $9 billion to plug the budget shortfall.
The economy is far from the only crisis on the government's plate. The Boko Haram insurgency has raged for over six years in the northeast and has left at least 30,000 dead. While Nigeria's military has recaptured territory from Boko Haram in the past year, the extremist group continues to sow carnage across northeast Nigeria, including recent attacks on a village and camp for displaced people that killed over 100 Nigerians.
"These oil prices could not have come at a worse time," said J. Peter Pham, director of the Atlantic Council's Africa Center.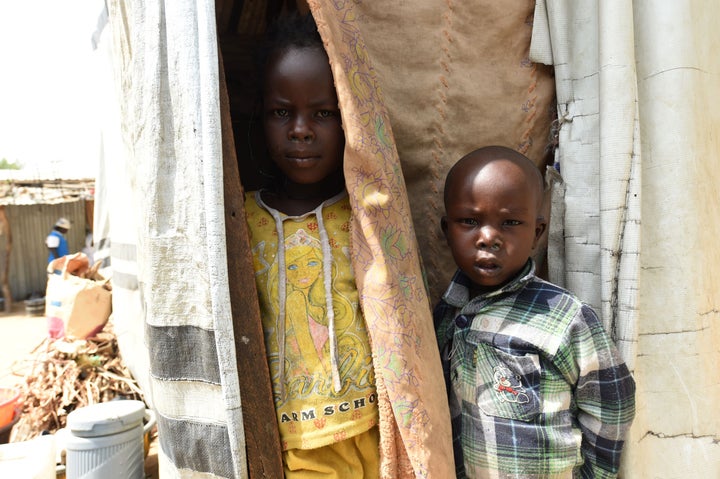 For one thing, Nigeria is trying to train and equip an under-resourced army used mostly for international peacekeeping missions to become a fighting force capable of engaging the Boko Haram insurgency.
Nigeria's military needs more investment, as well as better management of its resources, said Raymond Gilpin, dean of the National Defense University's Africa Center for Strategic Studies. Nigeria doesn't release a breakdown of its security budget, and some military spending remains opaque. "There's no use having all the latest military toys, but not a motivated and capable workforce" Gilpin said.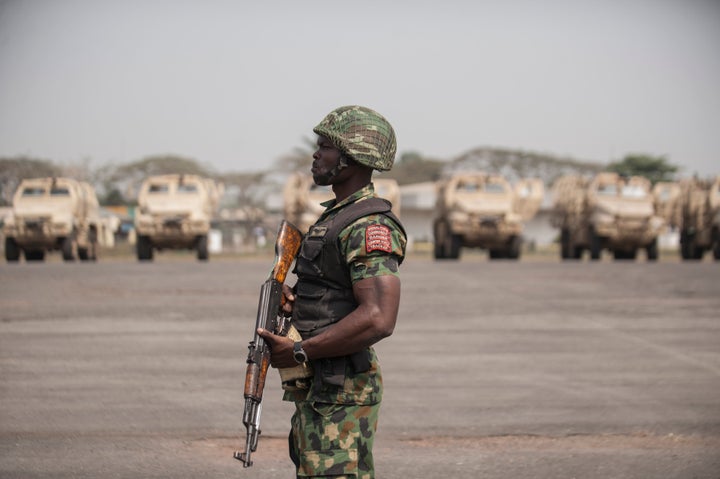 Falling oil prices also have affected Nigeria's neighbors -- Niger, Chad and Cameroon -- and may be hurting the region's efforts to form a coordinated response to Boko Haram.
The militant group operates in the remote border zone between these countries, slipping across porous frontiers when under attack. Nigeria, Niger, Chad and Cameroon, plus Benin, formed a multinational joint task force to cooperate against the group. Since Buhari's election last March, the president has tried to revitalize the initiative, and the five countries have agreed to contribute to a 8,700-strong force to take on Boko Haram.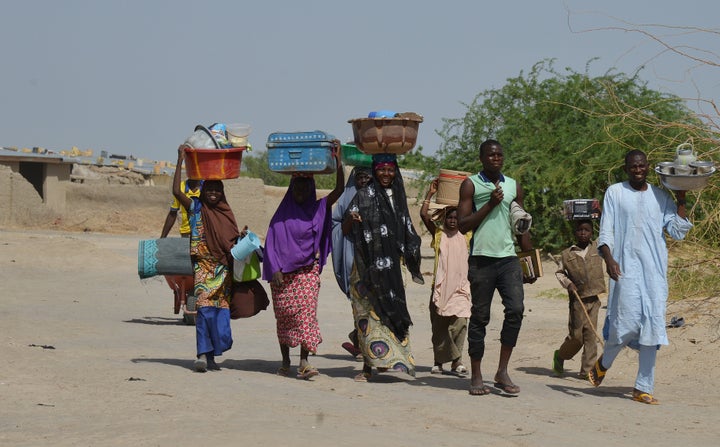 The hole in Nigeria's budget also could endanger what experts say is an important long-term strategy against Boko Haram -- revitalizing the impoverished northeast region of the country where the group is based.
"North Nigeria in general lags behind south Nigeria on almost every indicator of well-being -- and the northeast lags behind the rest of the north," Pham said. "And thanks to Boko Haram, it will get worse."
North Nigeria's once-vibrant textile and leather industry has been decimated by mismanagement and Chinese imports. The life source for trade and agriculture in the region -- Lake Chad -- has shrunk to around one-tenth of its size in recent decades due to climate change and overuse. Now, towns across the northeast have been destroyed by fighting between Boko Haram and government forces; over 2 million people have fled their homes.
Without a serious plan for ending poverty and political marginalization of the region, "it's easy for Boko Haram to co-opt communities to support them," said Gilpin. "If they feel they don't belong anywhere, it's easier for them to side with a group who provides a sense of community and belonging," he said.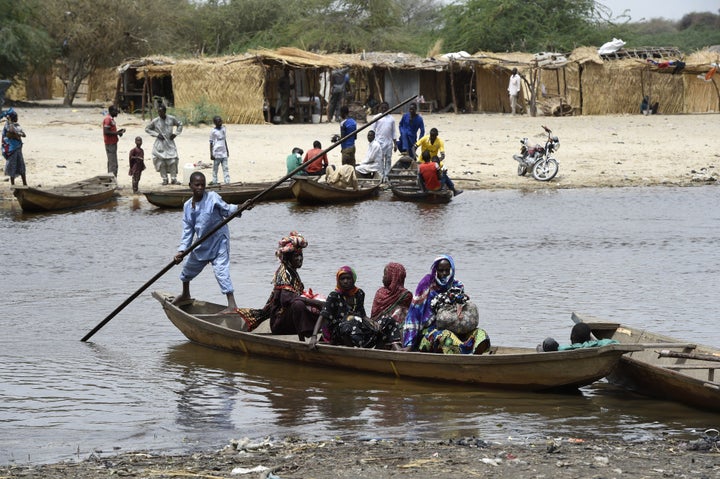 Boko Haram took control of swaths of northeast Nigeria before last year's military offensive, and the region's institutions -- such as business associations, courts, and local government -- now need to be re-established from the ground up.
"Nigeria will have to rebuild the entire economic system in the northeast," Gilpin said. "It's going to take north Nigeria at least a decade to turn around."
Nigeria has asked the World Bank and the African Development Bank for funding, and the World Bank is developing a plan to stimulate the economy in the northeast. Nigerian officials told Reuters this week the country is also asking China for a loan of up to $2 billion.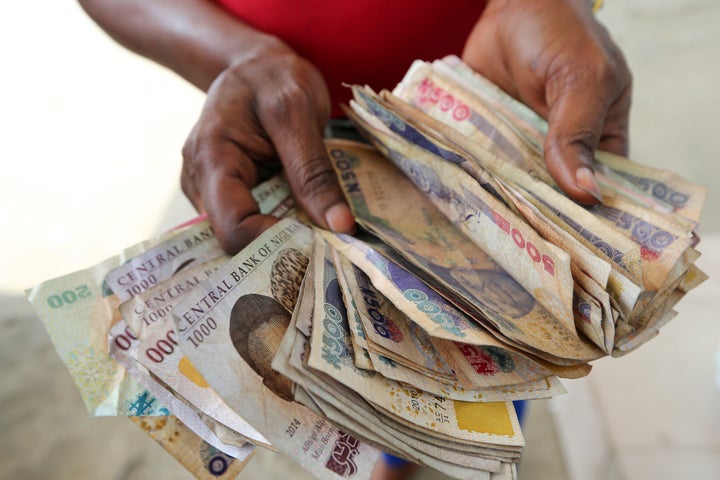 There's no guarantee of success. Countries are already cautious due to volatility in global markets, and the Nigerian government is resisting pressure from international lenders to devalue its currency.
Yet the international finance institutions may be more supportive due to Buhari's efforts to clean up Nigeria's finances, said John Campbell, senior fellow for Africa policy studies at the Council on Foreign Relations and former U.S. ambassador to Nigeria. "Buhari's anti-corruption drive has earned international credibility," he said. "He has really gone after big fish."
Despite Nigeria's economic woes, Gilpin said now could be the ideal time to kick-start and diversify the country's economy. "A post-Boko Haram rebuilding effort makes a lot of sense and would attract external support," he said. "People want to go back home and return to lives of self-sufficiency."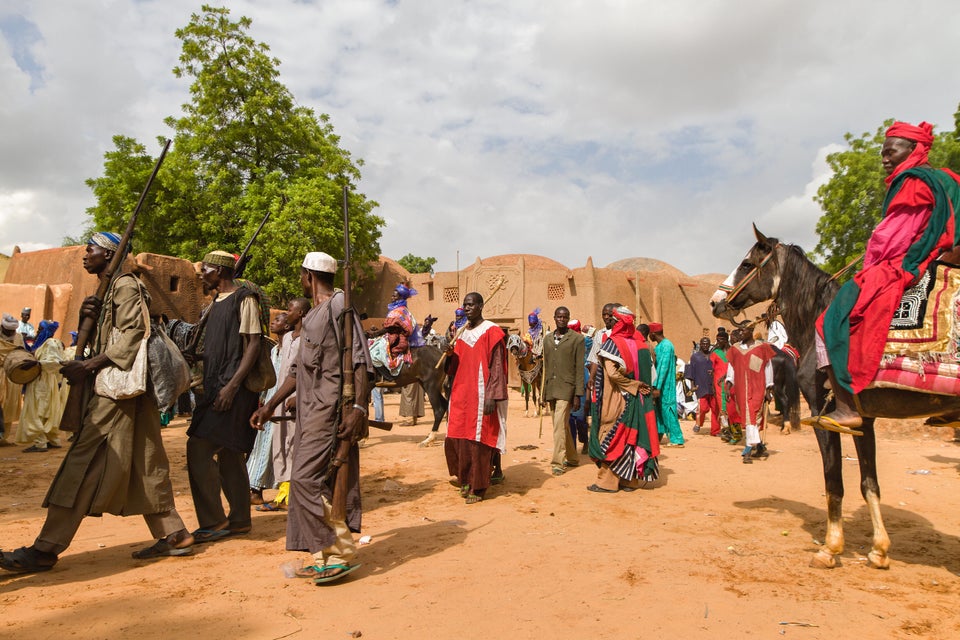 Stunning Photos Of Life In Nigeria
Popular in the Community