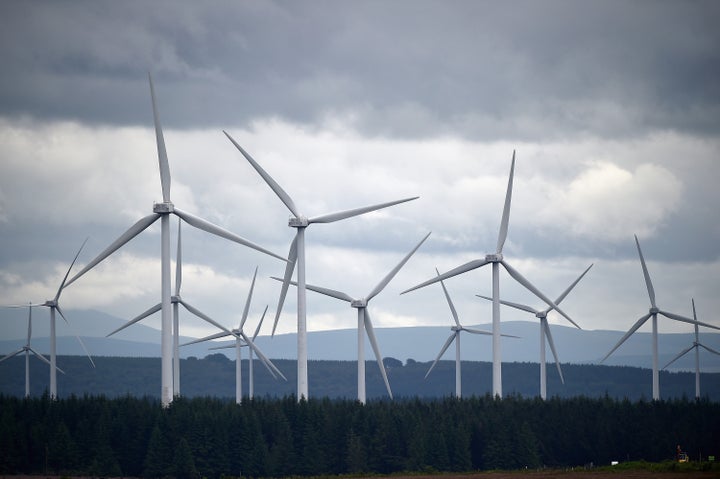 Investors are sweating over falling oil prices. Renewable energy executives, somewhat counterintuitively, are keeping their cool.
West Texas Intermediate crude oil fell to a six-year low of $43 per barrel on Tuesday. That's getting pretty close to the $40 figure DoubleLine Capital founder Jeffrey Gundlach warned in December would signal that "something is very, very wrong with the world, not just the economy."
But renewable energy executives -- whom you might expect to fear cheap gas, since it could siphon the demand for their solar, wind and other alternatives -- don't seem fazed.
"Oil is largely transportation fuel, and renewables are largely electricity sources that provide power," Brian Warshay, an analyst at Bloomberg New Energy Finance, told The Huffington Post. "They're not really competing against one another in the same energy application."
Just 1 percent of electricity generated in the United States last year came from oil, according to the U.S. Energy Information Administration. That figure has remained unchanged for the past five years. Renewable energy, on the other hand, accounted for 9 percent of U.S. electricity -- nearly doubling from 2010, when it accounted for just 5 percent.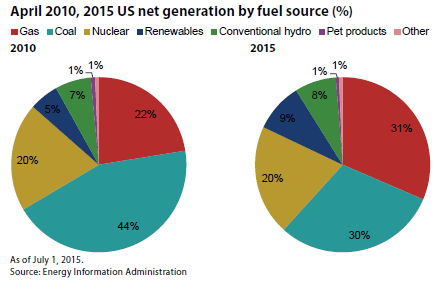 "Renewable executives -- and savvy investors who do renewables, which of course is a growing number of investors -- are pretty sanguine about low oil prices," Jeremy Leggett, chairman of the U.K.-based think tank CarbonTracker, told HuffPost. "Renewables are primarily about electricity, not about motor fuels at the moment."
That is changing, albeit slowly. The electric auto industry has long struggled to gain ground in the U.S., and cheap gas only makes electric cars a harder sell.
Tesla Motors, which has led the charge toward all-electric, battery-powered vehicles, seems set to miss its sales goal for the year. The Nissan Leaf and the BMW i3, the two most popular electric cars after Tesla's Model S, also saw sales slump this year, according to data from the industry site Hybrid Cars.
Meanwhile, sales of gas-guzzling SUVs and pickup trucks have soared this year, despite long-term projections predicting an inevitable rise in oil prices.
"We live in such a short-termist society," Leggett said. "They should look a little bit more than the next few quarters into the future."
Popular in the Community