A massive oil spill that's feared to become the largest marine disaster of its kind in the nation's history is receiving attention from the U.S. Coast Guard after steadily leaking off Louisiana's coast for more than 14 years.
The military branch has ordered Taylor Energy Company to "capture, contain or remove oil" from the toxic site located 13 miles from the mouth of Mississippi River or face a $40,000 per day fine, The Washington Post reported.
Since the company's oil platform was destroyed by Hurricane Ivan in 2004, the Justice Department estimates that it leaks up to 29,400 gallons, or 700 barrels, of oil per day, which would equate to roughly 150 million gallons total.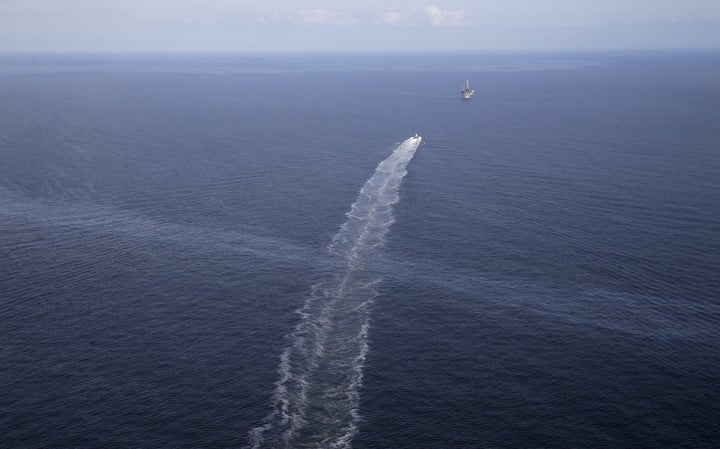 "The worst-case estimate of the daily volume of release far exceeds previous estimates and is in the order of hundreds of barrels per day," the Coast Guard told Taylor Energy in a letter obtained by The Times-Picayune.
Taylor Energy has disputed that amount, claiming that at the most it leaks 55 barrels per day.
The Coast Guard's order follows a number of environmental groups demanding more attention for the spill that is now feared to rival the 2010 Deepwater Horizon oil spill that leaked roughly 200 million gallons of crude oil in what was then a record-setting disaster.
The Coast Guard's order also follows an investigation by The Associated Press in 2015 that revealed that the amount of oil leaking from the Taylor Energy site is significantly higher than claimed.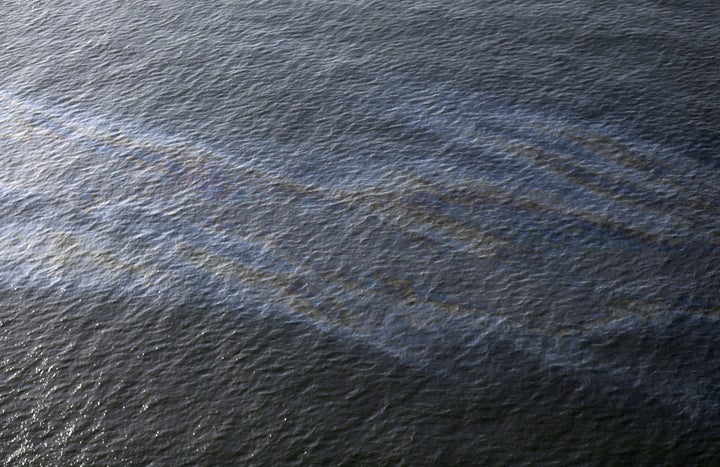 Scientists employed by Taylor Energy have argued that the oil sheens are caused by oil and gas that is on the oil-saturated seafloor, and not from its wells, The Times-Picayune reported.
"Taylor Energy's greater concern is that the government is leading the response down a dangerous path that will create an environmental impact that currently does not exist," a Taylor spokesperson told The Washington Post. "If there were anything legally permissible and effective that Taylor Energy could do in an environmentally responsible manner to stop the sheen, we would have already done it."
Taylor Energy, which the AP reported sold all its offshore leases and oil and gas interests in 2008, had been ordered to create a $666 million trust to cover the costs of the cleanup. In 2016, the same year that federal regulators began investigating the leak, the oil company sued to recover the trust's remaining $432 million, arguing that it was no longer needed.
Attempts to reach a Taylor Energy and Coast Guard spokesperson for comment were not immediately successful.
Calling all HuffPost superfans!
Sign up for membership to become a founding member and help shape HuffPost's next chapter