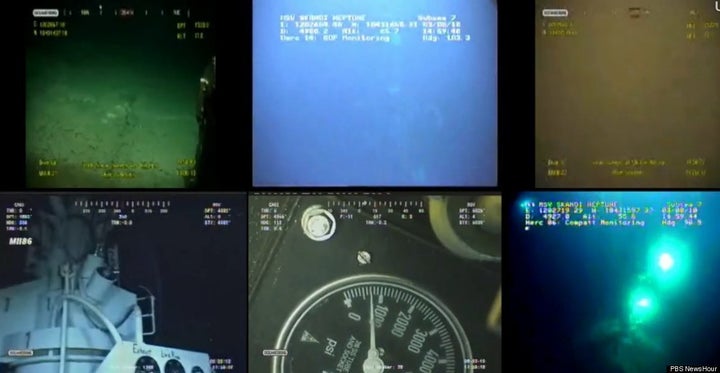 The oil spill 'static kill' attempt is officially underway, as BP seeks to plug the oil spill with mud and cement to stop flow once and for all.
PBS NewsHour tweeted that the static kill attempt began officially today around 4 p.m. EST. BP says the process will take between 33-61 hours if all goes as planned.
BP has said the static kill is a chance to stop the oil spill leak without relief wells, which it previously insisted were necessary.
Either way, BP Senior Vice President Kent Wells said relief wells would be installed at some point to ensure "the well is dead."
AOL News reports that this is potentially "one of the final steps to permanently stopping the flow of oil."
WATCH live video footage of the oil spill static kill attempt below:
Support HuffPost
The Stakes Have Never Been Higher
Related
Popular in the Community