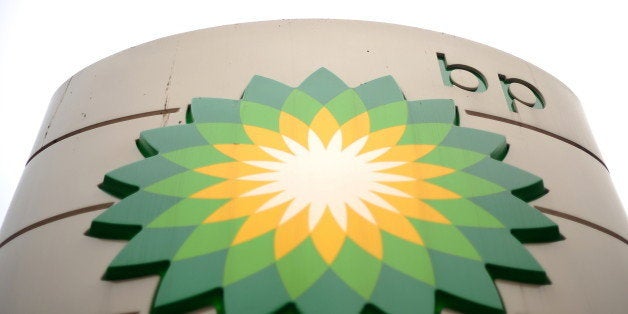 WASHINGTON –- Oil companies BP and Cobalt International Energy agreed in December 2011 to provide $350 million to construct a research institute in Angola, as a condition of gaining drilling rights for an offshore block of the African country's coast. So far, the companies have paid half that amount -- but there's no evidence the project actually exists.
The United Kingdom-based nonprofit Global Witness flagged the project in a report released Tuesday, as leaders of African nations are in Washington for a summit with U.S. officials. The payments, the group says, show the need for greater transparency in oil and gas industry transactions abroad, particularly in regions with a history of corruption.
Houston-based Cobalt, BP Exploration Angola and state-owned Sonangol announced the contract signing for the offshore area in December 2011, noting that it was "the most sought after block" in the round of bidding for offshore contracts. Cobalt listed the funding for the Sonangol Research and Technology Center, or SRTC, and other "social projects" in a December 2011 production-sharing contract filed with the U.S. Securities and Exchange Commission.
As BP explained in a letter to Global Witness dated April 28, 2014, Angola, like other countries, requires companies that are granted exploration rights to implement or fund social and educational projects. BP said that the SRTC project is an example of the company providing funding for a project. The company stated in the letter that "Sonangol has informed BP that the SRTC is still in planning stage." (The company also explained that it has acquired a share of the project originally held by China Sonangol, a joint venture of Sonangol and Hong Kong-based New Bright International Development, since the contract was first signed.)

In a letter to Global Witness dated May 14, 2014, Cobalt says $175 million had already been paid to Sonangol for the project, with additional payments of $75 million to be made on Jan. 1, 2015, and $100 million on Jan. 1, 2016.
But Global Witness said it has been unable to find any evidence that the project actually exists. The group said neither BP nor Cobalt has been able to demonstrate that the project is in development. "We've asked well-placed insiders in industry," Dominic Eagleton, a senior campaigner at Global Witness, told The Huffington Post. "None were able to confirm it exists."
That's a concern for groups that advocate for clear disclosure about where and how government funds are spent. Global Witness says that, if it weren't for the line in the contract disclosed in the U.S. securities filing, there would be no public disclosure of these payments to Sonangol. "There's a really serious risk of corruption here," said Eagleton. "It's not transparent where money is going."
BP says Angola is "one of the fastest growing businesses" in its exploration and production portfolio. It also touts its investments in the country's education system, noting its support for a master's degree program in oil and gas law, as well as engineering and science faculties at Agostinho Neto University.
Global Witness says the Angolan research center example demonstrates the need for tougher disclosure laws –- including pending SEC rules under the 2010 Dodd-Frank Wall Street Reform and Consumer Protection Act. Section 1504 of that law directs the SEC to set requirements for companies that develop of oil, natural gas and minerals to disclose payments made to governments each year. The SEC has been working on those rules for years. A federal court threw out the commission's initial rule last year after the American Petroleum Institute and Independent Petroleum Association of America filed suit. The API's counsel said the rule would have the effect of "making American firms less competitive against state-owned oil companies," according to the Oil & Gas Journal.
Global Witness accused API of "lobbying to weaken the U.S. rules and keep payments hidden from public view in Angola and other countries." The group notes that BP America Inc. is part of API, as is Cobalt. Oil companies, Global Witness director Simon Taylor told The Huffington Post at an event held in Washington on Monday that focused on transparency in Africa, "like to say on one hand they're pro-transparency, but every action they [take] is quite the opposite."

API spokesman Carlton Carroll argued in a statement to The Huffington Post that U.S. oil companies "have been leading the way to increase transparency in payments to foreign governments for a decade," and said the group wants the SEC to adjust the rules in a way that would "promote transparency while also protecting firms' international competitiveness." API submitted its recommendations for changing the rules to the SEC in November. The trade group's suggestions include releasing the information in aggregate amounts, rather than publicly disclosing payments by each company.
BP spokesman Brett Clanton said via email that there was never an intention that BP and partners would build the SRTC. The payments for the project, called bonuses, were made directly to Sonangol and paid to a government account. "How Sonangol ultimately spends that money is the prerogative of the Angolan state," wrote Clanton. "Sonangol is legally subject to scrutiny by Angolan government auditors on how it uses its funds. " He added: "As required by relevant laws, we conduct appropriate due diligence."
Cobalt did not respond to a request for comment. Attempts to reach representatives from Sonangol, the Angolan government and the Angolan embassy in Washington were not successful.
Before You Go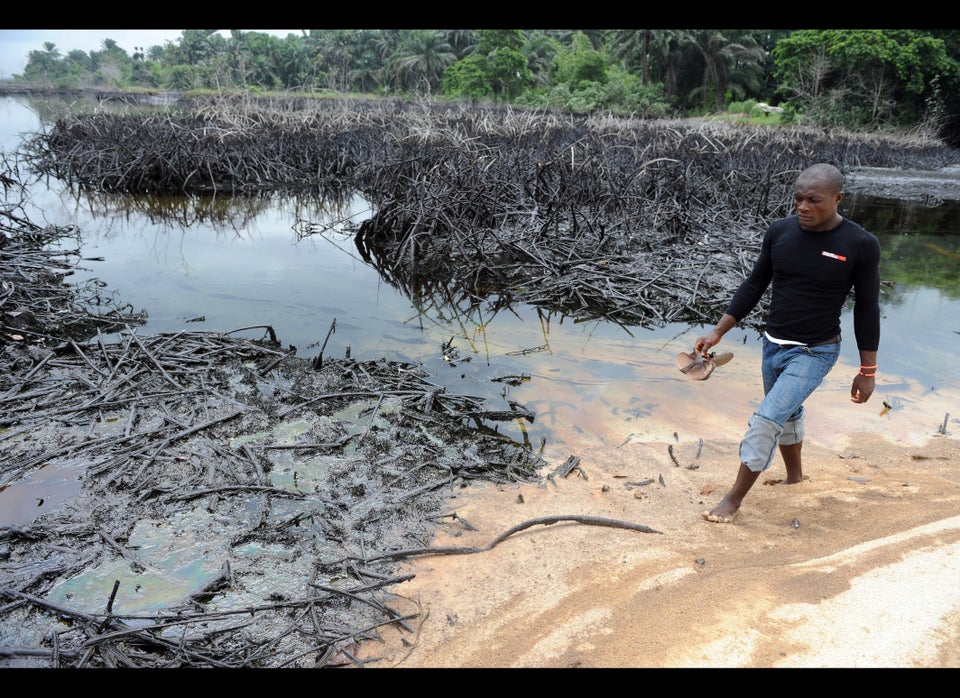 Global Oil Spills Since Deepwater Horizon
Popular in the Community