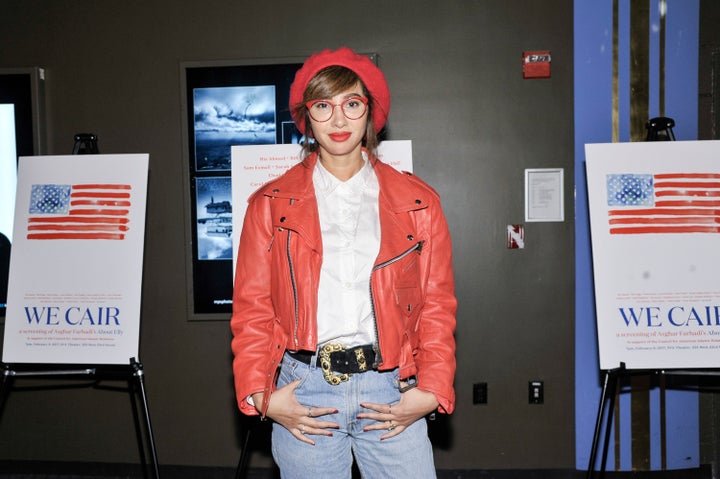 Jackie Cruz isn't satisfied with the roles Hollywood deems fit for Latina actresses. 
The "Orange Is The New Black" star recently spoke to Refinery29, as part of their "Beyond the Hashtag" initiative, which focuses on Hollywood's diversity issues. The Dominican-American actress addressed how few roles there are in the industry for Latinas and explained why her goal is get cast in a "white girl role." 
"I have another friend who's Latina and tall like me — she's from Cuba, and because there are so few roles for Latinas in Hollywood, we always find ourselves auditioning for the same thing," Cruz told Refinery29. "The other night on the phone she said, 'You know what? We just need to get that white girl role.' And I'm like 'Yeah, that's what we need to get, that white girl role!' It sounds funny, but it's like, the fact is that the white girl is always the lead, right? So the goal is to get that gig."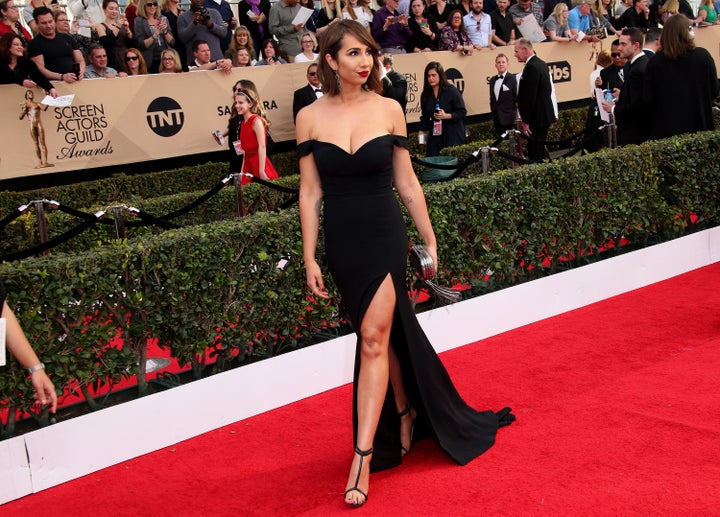 Cruz highlighted how few roles there truly are for flourishing Latina actresses by pointing out that she often finds the "entire Latina cast from OITNB auditioning for one role," and that it's certainly difficult to have to always compete against your friends. 
"Like, why, can't we have more than one Latin girl, one Black girl, one white girl? I try not to feel competitive, but of course I'm human," she said. "It's sad, but you just don't see eight different Latinas in one show. I just want to shake Hollywood and say hey, anyone can play anyone; there's no reason they have to fit into a stereotype."
Still, there are Latina-designated roles Cruz says she doesn't get because she's not the "glamorous 'Hollywood Latina type.'" And in a 2015 interview with Complex, the actress explained the importance of her "OITNB" character's diverse layers.
"Just like me, Flaca's an Americanized Latin girl who speaks Spanish and was born in the States," Cruz said. "It's important to me that Hollywood is showing that... Because—even to this day—I'm auditioning for characters who can't speak English. It's like, 'Oh my god. Still?!'"
Read Jackie Cruz's full piece on Refinery29 here. 
CORRECTION: A previous version of this article incorrectly stated that Cruz was born in the Dominican Republic. The actress was born in New York. 
REAL LIFE. REAL NEWS. REAL VOICES.
Help us tell more of the stories that matter from voices that too often remain unheard.
BEFORE YOU GO