O.J. Simpson held on to the knife he may have used to kill his ex-wife and her friend and is now trying to sell it for a handsome price, an anonymous source told the National Enquirer.
The story, which appears in the tabloid's latest print edition, quotes the source who is "close to Simpson's inner circle" as saying the knife is stashed in the Bahamas. Simpson reportedly wants $5 million for it.
"[O.J. is] looking for a strictly cash deal so that the money can be deposited in offshore accounts and can't be traced directly to him," the source said, according to the New York Post. "O.J. said he'd reveal the location once a firm deal — for a minimum of $5 million — was reached."
The Daily Mail reports that an unnamed wealthy memorabilia collector is interested in purchasing the knife.
Hollywood Gossip lists several questions left unanswered in the Enquirer's report, including "How could he possibly have hidden it from police then and held onto it for this long?" and "How is he negotiating that deal from a maximum security prison cell?"
Back in 1995, the hall of fame football player hatched another apparent money making scheme to make cash off the trial's notoriety. He applied for trademark rights to use his name on a laundry list of products, according to the Chicago Tribune.
Simpson's application was denied.
WARNING: Some GRAPHIC Photos
Related
Before You Go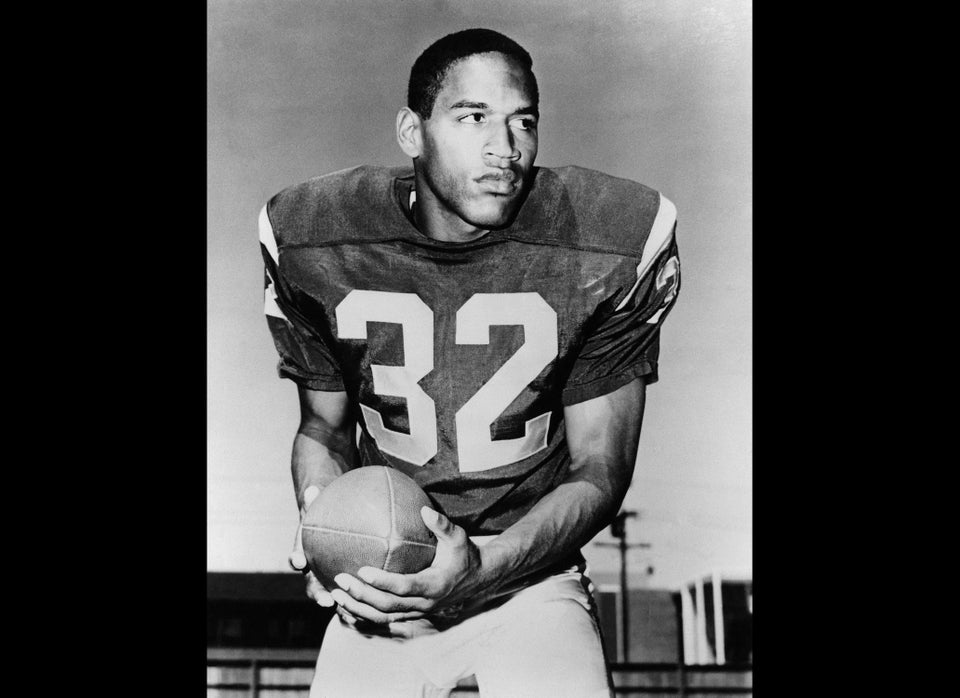 O. J. Simpson From College To Conviction
Popular in the Community