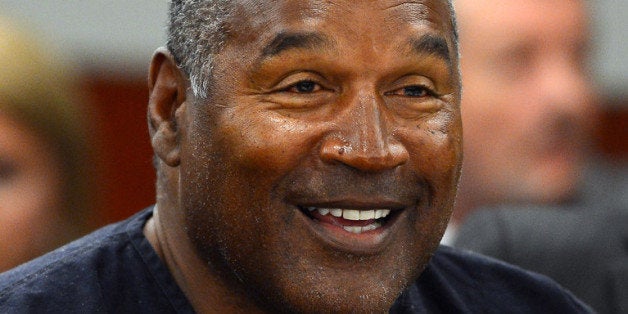 He's one of the most famous incarcerated felons in the world, yet O.J. Simpson is still eligible to vote in Florida, according to local records. His registration status was first reported by local blog Tamarac Talk and confirmed through online Miami-Dade County Department of Elections records accessed by The Huffington Post.
Accessing the Miami-Dade County records using Simpson's name, date of birth and property address -- checked against public property appraisal records -- HuffPost found that the voter registration information for Simpson explicitly states he is eligible to vote at a precinct near Miami. But Florida law denies felons the right to vote, and Simpson is currently serving time in a Nevada prison on charges including felony kidnapping, armed robbery and conspiracy.
Records show Simpson initially registered to vote in Miami-Dade in 2000, the same year he purchased a home in the Kendall suburb of Miami. In principle, according to the status shown in the county's online voting records, Simpson could have requested an absentee ballot for the upcoming local elections on Nov. 5. By the same logic he could have also voted absentee in state-wide and local elections in 2008, when he was sentenced for his part in an armed robbery in Las Vegas, and later in 2012 -- a notoriously dysfunctional election year in Florida.
Florida Department of Law Enforcement spokeswoman Samantha Andrews told The Huffington Post that Simpson may have slipped through the cracks because the agency only reports Florida convictions to the state.
"We do provide information to the Department of State Division of Elections, but we only provide information related to Florida crimes," Andrews said.
Andrew Ladanowski, a Data Analyst and IT consultant who provided his expertise to the Tamarac committee to Recall Patte Atkins-Grad, began checking to see if convicted felons were properly having their voting rights removed and O.J. Simpson was the first felon he could confirm should not be on the list.

"I'm surprised that the entire country knows that O.J. is a felon except for the Miami-Dade Supervisor of Elections," he said.

I asked the Miami-Dade Election office about the error, but they said they receive their information from the Division of Elections in Tallahassee. I then spoke with the Division of Elections and they said it should have taken days to remove a convicted felon once the FDLE gave them information, not five years. My next step will be to file a complaint with the Division of Elections Legal Department.
UPDATE: 5 p.m. -- Brittany Lesser, the communications director for the Florida Department of State, said in a statement to HuffPost that Simpson's name was never removed from voter rolls because his 2008 conviction was out of state.
"The Department of State sends felon information to the Supervisors of Elections to have individuals removed from the voter rolls on a consistent basis. Supervisors can also remove a felon based on other credible and reliable sources at any time. Mr. Simpson's name was not removed from the voter rolls because he was convicted in Nevada so his name was never sent to the Department of State for removal. We are working to improve how the voter rolls are updated in order to maintain the integrity of elections statewide."
Lesser said Simpson would not be automatically removed from voter rolls as Florida law ensures voters have a right to a hearing before a supervisor makes a final determination.
"The first step in the statutory removal process, after a supervisor receives information that a registered voter has been convicted of a felony, is for the supervisor to send notice to the voter, who then has the ability to respond to the allegation that he has become ineligible," she said.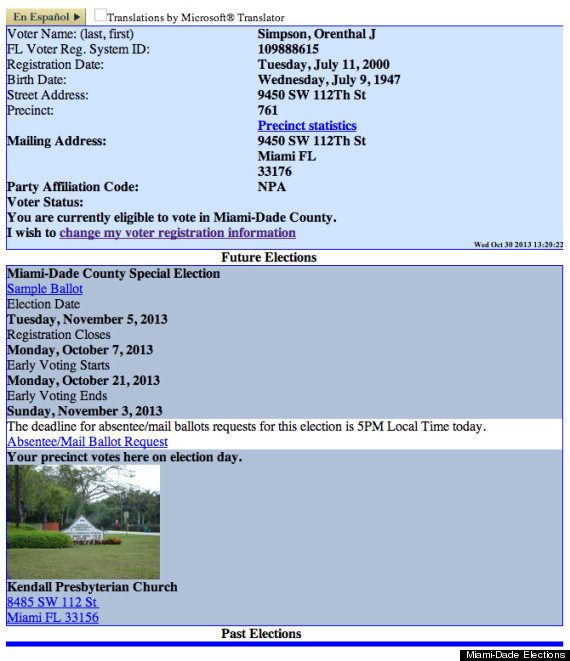 This is a developing story and has been updated.
Related
Popular in the Community