 After 40, most people start to experience changes in their eyesight that impact their work and enjoyment of life. If you already wear prescription glasses or contact lenses to see things far away, the near-vision changes can result in a need for bifocals or reading glasses.
But now there's good news for people with age-related vision troubles. Scientists say they have developed new contact lenses that can restore age-related loss of near vision when worn every night, removing the need for glasses. For middle-aged patients with loss of near vision, or presbyopia, wearing hyperopic orthokeratology -- or OK -- contact lenses overnight can restore up-close vision in one eye, according to the study by Paul Gifford and Helen A. Swarbrick from the University of New South Wales, Sydney.
"The authors have shown the feasibility of correcting one eye for near vision through OK (hyperopic orthokeratology) in which overnight contact lens wear shapes the cornea of one eye to allow in-focus near vision for reading," said Dr. Anthony Adams, editor-in-chief of Optometry and Vision Science, in a press release.
Orthokeratology is a clinical technique that involves the flattening of the cornea in an effort to reduce myopia.
The researchers evaluated a "monocular" technique, with patients wearing a custom-made OK lens in one eye overnight, every night, for a week. To protect the person's normal distance vision, the other eye was left untreated.
In all patients, the monocular OK technique was successful in restoring near vision in the treated eye. The improvement was noticeable on the first day after an OK lens was worn and became even more noticeable as the week went on. An exam confirmed that the lenses had changed the shape of the cornea as was the aim.
Although this technique is not a new one, it's typically been used mostly to reduce nearsightedness in younger patients. This new study shows that the technique is also effective in changing cornea shape in older patients with nearsightedness.
The new study suggests that overnight OK lenses are a feasible alternative for correction of presbyopia, "sufficient to provide functional near vision correction white retaining good distance visual acuity," Gifford and Swarbick wrote in their study. They say the technique is safe, with the cornea returning to its previous shape about a week after the patient stops wearing the lenses.
"This study demonstrates that OK is quite viable as a nonsurgical option for monovision that does not require wearing contact lenses during the day, although it does require 'retainer' orthokeratology contact lenses to be worn overnight," Adams said. "This possibility will certainly appeal to many people, especially since the changes in the corneal curvature of the treated eye are fully reversible."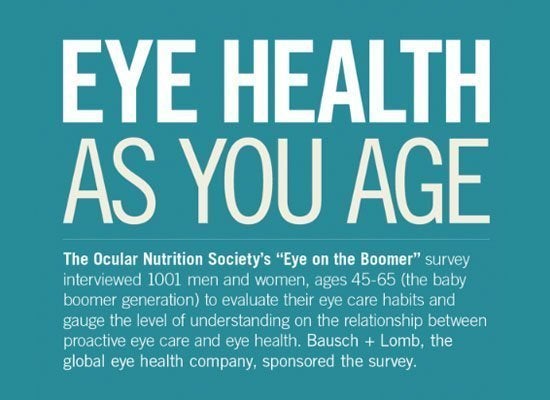 Ocular Nutrition Society's Survey Findings
Popular in the Community