The ArtChicago and NEXT fairs revealed some changing trends in the art world. Yes, there were fewer high-caliber galleries and correspondingly less high-priced, high-quality, kick ass art on view, but that makes sense.
There is presently less risk-taking seen across the board, and as fragile as the art scene tends to be many dealers are smart enough to figure out how to stay in the game.
Though Franklin Parrasch elegantly stated that "OK is the new awesome," there were many dealers who were giddy with their positive results. One, who has probably been at ArtChicago for over a dozen years, said this was her best art fair ever -- that people weren't even asking for discounts.
And of course there were others who were crying in their soup.
Though I'm trying to figure out and reconcile the divergent information I received and observations I made, here's what I think: People like art. People have been scrimping and have pent up desire. The art speculators who bought because of the upside potential and funny-money games are bruised and gone. The genuine art lovers who were pushed from the scene a decade ago are either back or out of lurking mode. They care about quality, content and a personal relationship to the art. They bought.
Those who did well brought art that was popular with a broad spectrum -- mostly easier art to comprehend, art that felt familiar, or art that felt special. I know of a major collector and a major art consultant who were in town for personal reasons who didn't deign to attend. They demonstrated their "superiority" by making the appropriate supercilious comments.
This art fair wasn't for them. It was for the lookers, and the collectors, from the expanded Midwest, from Minneapolis to Houston and Kansas City to Pittsburgh. There was plenty of money to go around, but it didn't go everywhere. Foreign galleries' booths looked under-visited. Many of the newer (lesser?) galleries to the fair, those who don't have long-term relationships with their expanded art fair audience, were challenged. Those who present what some call 'dorm art' didn't sell much, if at all, though many liked their energy for whatever that's worth.
For those of us who care about substance and quality over hyperbole and b.s. this was a rather satisfying presentation. This is not to say the Mart did a particularly good job. Some galleries did and a sufficient portion of the audience responded. The Mart had the foresight to add respected curators to well-conceived panels. But in the bigger picture the Mart continued to consciously opt for monetizing mediocrity and marginalizing creativity. The Mart could have done something major for artists and Chicago. Instead they kissed the butts of the dealers who have now deserted them and what remains is a Senate prospect who climbed the Tower of Babel to announce his candidacy.

It is easy and satisfying to be unequivocal in my respect and admiration for the Hyde Park Art Center. That's because we share an agenda: showcasing what is good about art in Chicago and trying to get more artists more attention right here at home.
I travel a lot and I'm always looking at and for art wherever I go. I believe there is a unique phenomenon that occurs in Chicago -- the preponderance and proliferation of apartment galleries and artist-run spaces. This happens for a few reasons. More artists graduate from the several art schools here than can be absorbed by the system. Chicago galleries are doing an insufficient job of responding to the needs of the community. The art world is evolving, becoming broader, more democratic, more internet savvy, and the existing and arcane support structure remains old school.
Given the existing deficiencies here, it is important that alternative galleries have risen to fill the void. Often barely legal, they don't focus on sales, or bigger-is-better, or even on perpetuating themselves. They focus on the quality of their relationships with artists and on presenting art that fits their vision. They are performing a wonderful, invariably fun, service to a too-small audience.
To honor their existence, to inform us and to acknowledge the growth of Chicago's art community the Hyde Park Art Center is opening Artists Run Chicago. This is a fabulous, original, well-conceived presentation that shines a light on a significant sampling of artist-run spaces that have come and gone over the years. I can remember many that are not included, but there are a lot of inclusions that I wasn't familiar with during the time they were here. This is a show jam-packed with content where those who ran the spaces were invited to present a sampling of the art they showed. It's a satisfying trip down memory lane, as well as an eye-opener. Wonderful.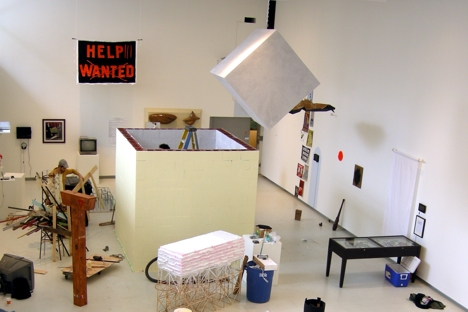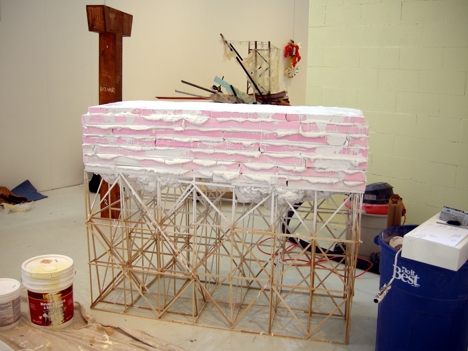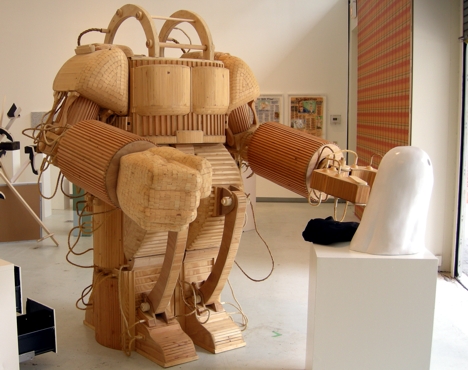 I want to see artists take responsibility for their careers and not just the next work of art they're about to create. Too many artists resemble lap dogs thinking that once they have a gallery relationship their travails will be over. Hell, it is imperative that once in a relationship with a gallery artists persist in taking responsibility for how they are treated by the gallery and what the gallery does for them. Artists would be very foolish to assume that a gallery's interest equals their own.
I'm particularly impressed when I see a young artist completely blow off the gallery system. Such is the case with Jason Brammer who, as far as I can tell, has never had a gallery experience, yet makes solid art, sells most of it and has an opening at the Star Lounge Coffee Bar Saturday evening. Galleries certainly aren't the only way to go, especially in a compromised economy when so many other opportunities exist. It's always good to see an artist succeeding on his or her own terms.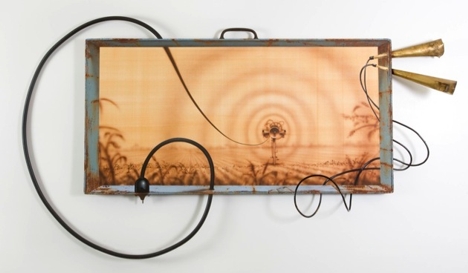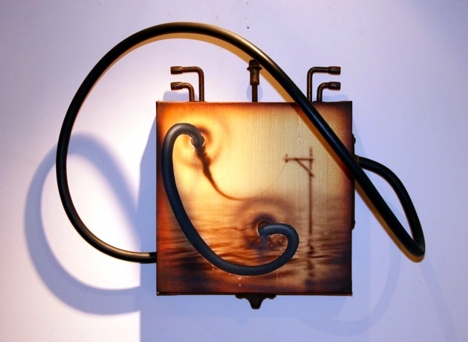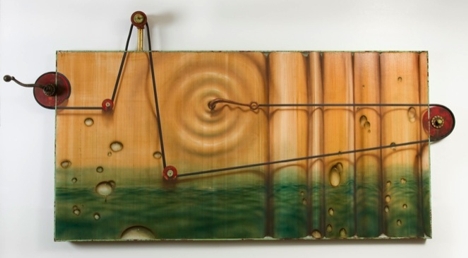 Almost exclusively these ArtLetters are previews, but there's such a fine exhibition at the Smart Museum that I've got to include it. Titled Your Pal, Cliff: Selections from the H.C. Westermann Study Collection, the show includes a lot of material that Westermann was reluctant to reveal during his lifetime, feeling that it compromised the integrity of his art. But for many his art was enigmatic and the threads that tied it together were often quite difficult to see. When his wife died (years after him) she left his artifacts to the Smart Museum and enabled it to be seen, realizing that it more fully revealed the genius that Westermann was. There are many preparatory drawings and lots of fascinating letters full of sketches that make this is a glorious, slow exhibition that warrants a lot of reading and contemplation. This show is a unique joy!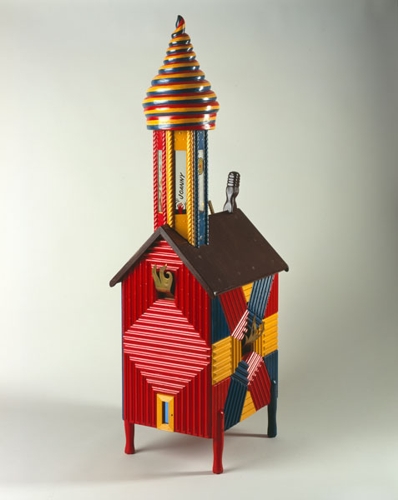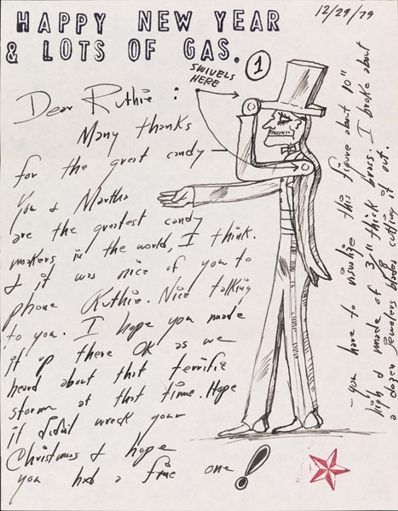 That's it for now. I'm out of opinions.
Paul Klein
REAL LIFE. REAL NEWS. REAL VOICES.
Help us tell more of the stories that matter from voices that too often remain unheard.