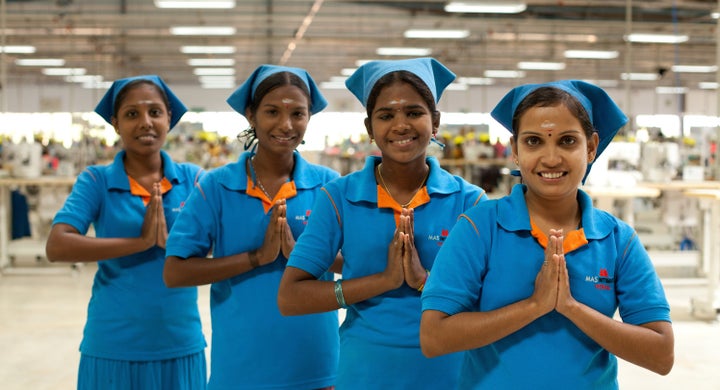 With some research, I learned instead that the dress was labeled "imported": its origins were masked by the fast fashion system. Even the brands and retailers responsible for making and selling the line would have trouble tracing where and how their product was made.
The Ivanka Trump clothing line is made by G-III, a company which also produces lines branded Calvin Klein, Kenneth Cole and Jessica Simpson. While their names are stitched on the clothing, most celebrities like Ivanka have little to no involvement in the design or actual production of the clothing. For Ivanka,
"her arrangement with G-III is … a licensing agreement; the company sells clothes under the Ivanka Trump name, and in return she gets a cut of the profits."
Of course, Ivanka Trump is not the only one to capitalize on her fame with a clothing line. A proliferation of celebrity lines are available to shoppers under similar types of agreements. Kathie Lee Gifford, Jennifer Lopez, and the Kardashians all sell or have sold mass market, affordable clothing. Most of it can't be differentiated from the generic labels you'd find in a Macy's, TJ Maxx or K-Mart — they are the same low quality and similar price. Sometimes they are even produced in the same factories.
With a contract like this, I will venture to guess that Ivanka has not visited the factories where the items are made, nevermind ensured safe working conditions.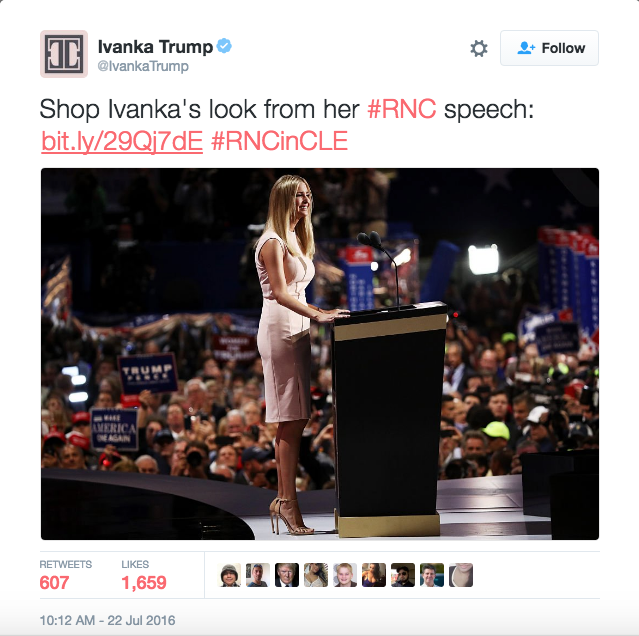 Troubling, yes, but uncommon? Unfortunately, no.
But in the past year, the celebrity brand has gone one step further: now, not only are these clothes implicitly marketed as "better" with the celeb's name attached, some have also begun to champion a cause.
Take Ellen Degeneres. With the Gap, she has "collaborated" to make a gender neutral line for kids, so young girls who don't identify with gendered children's clothing options have "the option to be who they want to be, not what clothing stores dictate they should be".
There's also Melissa McCarthy's Seven7 line targeted at an underserved market of women and a manifesto that declares,
"I believe that women deserve better choices. Fashion should help us express our individual personalities. Clothes should flatter our bodies, and not just try to cover us up. Shopping should never make us feel bad about ourselves. Every piece should be made with thought, care and quality."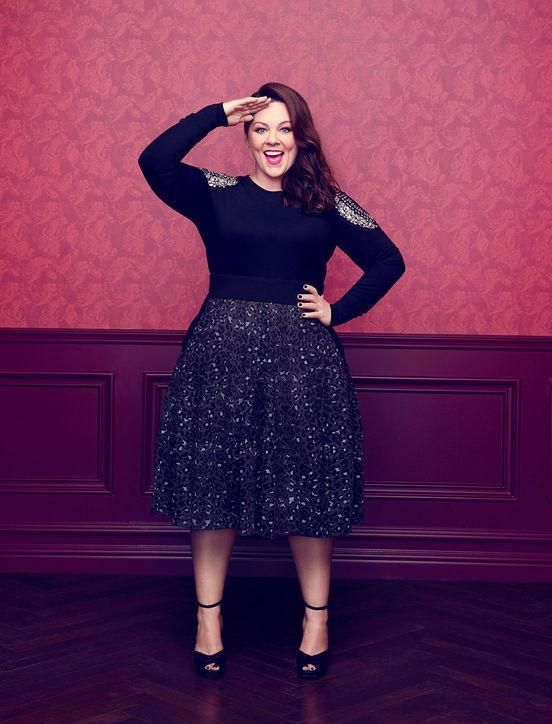 I'm wary every time I hear of a new celebrity line attached to a cause. It's not the opportunism that bothers me and certainly not the cause itself. I support that a person of high esteem in our society is willing to champion a meaningful cause. In the cases of Ellen and Melissa, their lines provide a positive voice and identity to girls and women often overlooked by the fashion industry. They offer a set of values and identity the shopper can ascribe to themselves when they wear the clothing.
Rather, what bothers me is that so many of these lines manufactured in the name of empowerment are feeding a fashion system which disempowers millions of people each day.
Beyonce may have learned this recently when her line IVY PARK was exposed for paying workers low wages. Topshop, who manufactures and sells the line, does know the items are made at MAS holdings in Sri Lanka, where according to an investigation by the Sun on Sunday, the workers cutting, sewing and packing the clothes, priced from $6 socks up to a $265 body suit, are making less than $126 a month. Others have found that at MAS, they have no freedom to unionize for higher pay.
So, how do I reconcile Lemonade — an album filled with anthems of black and female empowerment, like "Formation," a song about coming together — with the fact that the women sewing the IVY PARK line are not allowed the freedom to unionize?
"IVY PARK has a rigorous ethical trading programme. We are proud of our sustained efforts in terms of factory inspections and audits, and our teams worldwide work very closely with our suppliers and their factories to ensure compliance. We expect our suppliers to meet our code of conduct and we support them in achieving these requirements."
I was unable to find any evidence supporting this claim or even a copy of the supplier code of conduct for IVY PARK. Topshop, (parent company Arcadia), who collaborates with Beyonce to make IVY PARK, does have a supplier code of conduct, which has "a right to organize guarantee". But this doesn't align with what Broadly found was MAS's poor track record on freedom of association.