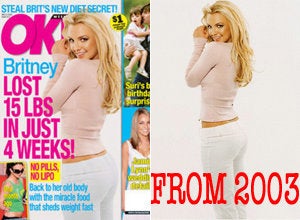 This week's OK! Magazine cover features a photograph of Britney Spears with the headline, "Britney Lost 15 Lbs in Just 4 Weeks!" and a subhead, "Back to her old body with the miracle food that sheds weight fast."
With rave reviews of her guest spot on "How I Met Your Mother," Britney does actually show signs of a comeback and a return to her old star self. But unfortunately, OK!'s cover photo choice paints an unrealistic picture of her comeback, which is a work in progress — and shows that the only way to "Steal Brit's New Diet Secret," as the cover screams, is to go back over 4 years in time.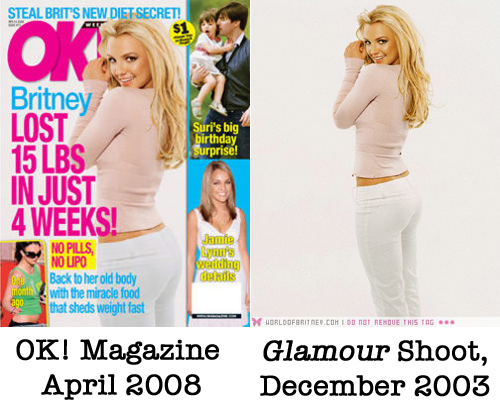 2003 Photo courtesy of WorldofBritney.com.

Popular in the Community